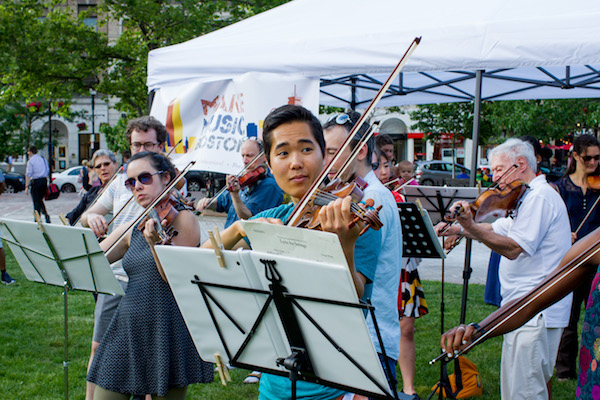 From marching bands to Tuvan throat singers, musicians across the country will join forces on Thursday June 21 for Make Music Day, the world's largest annual music event.
In 2018, over 75 U.S. cities – 50% more than last year! – are celebrating Make Music Day on a grand scale. New chapters in Connecticut, Austin TX, Cincinnati OH, Long Beach CA, and dozens of others are bringing the holiday to their city for the first time.
Check out the previews from Rolling Stone and Billboard, and then find a celebration near you!