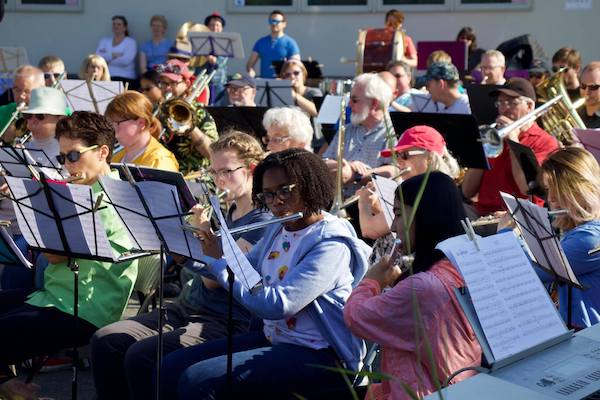 Since 2011, Make Music Chicago has pioneered the "Sousapalooza" – an invitation for hundreds of brass, wind, and percussion players to come together and sightread the music of The March King, John Philip Sousa.
After a couple of years off during the pandemic, Sousapaloozas will return in 2022 in cities around the U.S. from Portland ME to Wichita KS.
Want to bring Sousapalooza to your town? All you need is a bandleader, a location, and a way to spread the word to local brass and woodwind players.
Then just sign up here!