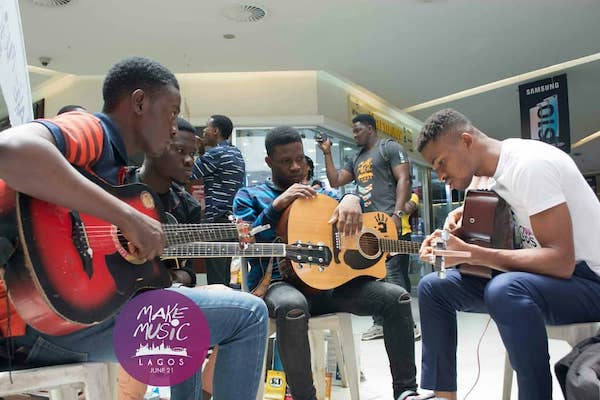 Since 2016, Make Music Lagos has brought hundreds of outstanding participatory events – and superstars like King Sunny Adé – to public spaces in the city each June 21.
Now the organizers are going even bigger, expanding their event into a nationwide Make Music Nigeria, with events in Lagos, Abuja, Akwa Ibom, Ibadan, and beyond! And over 160 Nigeria songwriters are participating in #MySongIsYourSong from all over the country.
Learn more on their website!