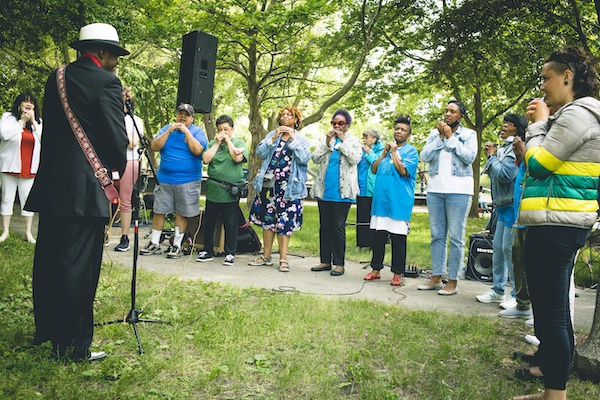 Make Music partner Hohner has long been a leader in the harmonica field.
In 2022, for the tenth straight year, Hohner is generously providing thousands of free harmonicas going to over 40 harmonica events around the country for Make Music Day, allowing countless first-time players to start developing the skills to make music throughout the year. (This is part of Make Music Day's "Mass Appeal" initiative… more on that later.)
Thank you to Hohner for this incredible gift!