June 4, 2018
Young Composers Contest
For the second year, software company MakeMusic Inc. and the nonprofit American Composers Forum held a Make Music Day composition contest this spring for young composers, aged 13-21, writing music for middle school band.
Out of dozens of impressive entries, judges this year selected two winners – Adrian B. Sims of Baltimore and Louis A. Josephson of Princeton Junction (NJ) – to have their respective pieces, Force Field and Galliard Overture, premiered live in Cleveland, Minneapolis-St. Paul and other select cities on Make Music Day.
If you're a band director, we invite you to add these pieces to your June 21 programs! Scores and parts are available to download here.
June 4, 2018
Mamma Mia! Sing-Along Trucks
At this year's Make Music Day in New York City, Los Angeles, Chicago and Miami, fans can dance, jive and have the time of their lives while singing their favorite ABBA songs on the sidewalk, accompanied by live musicians playing from the back of pickup trucks.
In celebration of the new original movie musical "Mamma Mia! Here We Go Again," the sing-along trucks will make stops at several locations in each city throughout the day.
Updated times and truck stops will be posted soon on our website. Come out and sing along!
May 25, 2018
Make Music Country of the Week: Italy
Italy's Festa Della Musica began in 1985, shortly after the founding of France's Fête de la Musique. But it's only in the last few years that it has grown to its current enormous size: 10,707 performances by 34,137 musicians across 571 cities in 2017 (up from "just" 85 participating cities in 2015)!
This year, thousands of free concerts will take place in 14 airports, 24 national parks, 140 ports, all 177 Carrefour supermarket locations, and on countless street corners.
Check out the official website for an up-to-date look at Italy's huge celebration.
May 25, 2018
Music Performance Trust Fund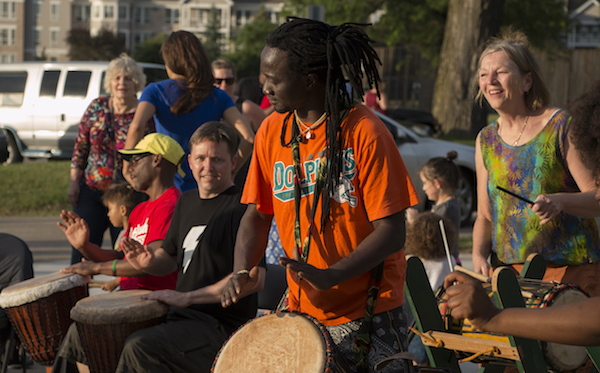 For the fourth straight year, the Music Performance Trust Fund is supporting over a dozen special initiatives for Make Music Day in the U.S. that give professional musicians the chance to mentor up-and-coming players, while providing a high-quality concert to the public.
Featured events for 2018 include concerts for accordions in the Twin Cities, percussionists in Nashville, saxophonists in Chattanooga, and Sousapaloozas around the country.
We thank the MPTF for supporting so much music! Visit their website to learn more.
May 25, 2018
Rural Music Making
"What happens," asks the Make Music Day UK team, "when you live in a small village, where the biggest performance space is a local hall (if you're lucky) and your local orchestra consists of 4 flutes, a djembe and a very persistent nightingale?"
The fact is, even if you're far from the nearest city, Make Music Day is for you, too!
For those in search of an audience, Make Music Day UK has developed a Rural Music Toolkit (pdf) explaining how to perform and live-stream your music from the most far-flung locations. For others, playing music in wild and remote spaces is its own reward.
Read more ideas and advice from Make Music Day UK here.
May 25, 2018
Street Studio Cities
For the past three years on June 21st, small mobile recording studios have magically appeared on sidewalks in cities across the world.
These Street Studio Cities, organized with Found Sound Nation, bring world-class DJs and producers onto the streets for Make Music Day. Thanks to Harman, the official sound of Make Music Day Street Studios, producers will set up tables with AKG mics, JBL speakers, and a variety of instruments in ten international cities – including Bangalore, Budapest, Moscow, Querétero, and Tokyo – and invite passersby to join in a completely improvised music creation session. At the end of the day, each producer will mix down one track, using only the material recorded on-site, to share the sounds of their city with the world.
Are you a producer? We invite you to bring your gear outside on Make Music Day, and add your city to the mix! For more details, download Found Sound Nation's Street Studio Field Guide (pdf), then send us an email if you are interested.
May 6, 2018
Make Music City of the Week: Chattanooga

As Make Music Chattanooga enters its third year, it has already become a keenly anticipated celebration, with 60+ free musical events in the Scenic City on June 21.
Part of its success comes from Make Music Chattanooga's unexpected and charming participatory projects. This year, Surprise Saxophone Solos puts saxophonists in stores and waiting rooms to surprise customers with a quick performance of the saxophone solo from George Michael's "Careless Whisper." Drum Duets places two drum kits side by side, inviting the public to jam or take an on-the-spot drum lesson. And for the Usher Themed Car Karaoke, people will bring their lovers and friends to sing songs by homegrown superstar Usher, while sitting in a Green Commuter car parked at a solar-powered charging station.
Sign up on the Make Music Chattanooga website to be part of it!
May 6, 2018
Make Music Venue of the Week: Mount Rushmore

On June 21, Make Music Black Hills will present a full day of music in a truly spectacular location: the Mount Rushmore National Memorial.
Seven local musical groups – including a marching band, a chorus, and a ukulele orchestra – will perform under the famous faces of violinist Thomas Jefferson, classical music patron Theodore Roosevelt, operagoer Abraham Lincoln, and George Washington, father of the country (and of musicians).
Visit the Make Music Black Hills website for more details and updates!
May 6, 2018
Guitar Gatherings
In partnership for the second year, C. F. Martin & Co. (Martin Guitar) and Alfred Music invite guitarists everywhere to join an epic, nationwide Mass Appeal project on June 21.
Mass Appeal brings together thousands of musicians – of all levels and ages – to make music in large, single-instrument groups. Around the country, guitarists of all levels will gather to play six classic songs and make music together. Free songbooks will be distributed so that everyone can play along.
This year's songs will include "Satisfaction," "House of the Rising Sun," "She Loves You," "Ghostbusters," and "If I Only Had A Brain."
Interested in organizing a Mass Appeal Guitar event in your town? Email us for details!
May 6, 2018
How to Make Make Music Day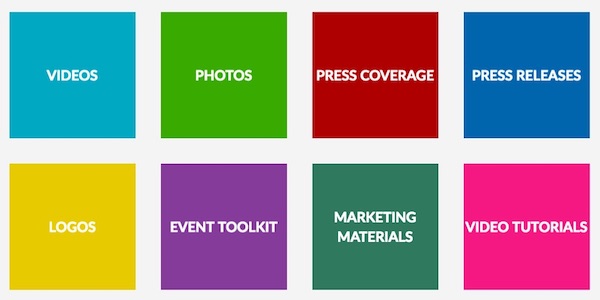 Are you leading a Make Music Day event this year, but not sure what to do or how to get the word out?
Fear not – we have put together extensive materials that are ready for you to download and use, including a toolkit (updated for 2018) with event ideas and sample press releases, logos, pre-made digital assets, photos, videos and more.
It's all in the Media Resources section of our website. Feel free to use any and all!
And if you are in a city with a local Make Music chapter, you are in luck – reach out to them, they are here to help.