Make Music Anaheim is happening on Monday June 21st 2021

Email us to participate in the celebration of Making Music on the longest day of the year!

Contact: Anaheim@makemusicday.org

Tune in for a free day of music both "VIRTUALLY" and "IN PERSON" at participating locations throughout the city of Anaheim for Make Music Day 2021!
Please email us if you would like to participate!
anaheim@makemusicday.org
Many performances, workshops and events will be available to enjoy from the safety of your own home through live stream on Monday June 21st 2021
Please view the schedule to join us for this family friendly all ages celebration of music, by making music together.
Check out a video from Make Music Day 2019!
We are looking for volunteers and community leaders to help us to create an amazing community event where any musician, young, old, beginner or professional, can participate in Making Music!
Would you like to host an event or an activity? 
Do you have instruments to donate?
To get involved, please contact us for more information.
Email: Anaheim@makemusicday.org
Schedule for Make Music Day Workshops Monday June 21st!
In Person Performances:
Anaheim Packing House
440 S. Anaheim Blvd, Anaheim, CA 92805
6-7PM Ernando Recendez (Pop)
8-10PM Darden the Band (Western Swing)
MAKE Building
500 S. Anaheim Blvd, Anaheim, CA 92805
6-8PM Sweetwater Creek Band (Folk/Celtic)
Farmers Park
440 S. Anaheim Blvd, Anaheim, CA 92805
6-8PM Sean Oliu and The Coastline Cowboys (Country & Western)
If you are interested in hosting a workshop, performance, or event, please contact Anaheim@makemusicday.org for more information on getting involved.
No musical experience is is too small or too large!
All events and activities are
Family Friendly and open to all ages!
Please share your photos and videos of Make Music Day with us by following us on INSTAGRAM and on Facebook 
Participate by using the Hashtags #makemusicdayANAHEIM #makemusicday

Follow and Tag @makemusicday_anaheim
to be featured in our instagram stories.
2021 Virtual Workshops!
Harmonica Lessons 
Learn the basics of playing Harmonica with Dick Anderson
Free Harmonicas will be available for pick up at the Packing House Seed Store
Please #makemusicdayanaheim and #HohnerHarmonicas if you pick one up.

Rhythm and Movement Games!

Ukulele Lessons 
Facilitated by AESD Music Teachers EJ Villanueva, Grace Kwon, and Christina Flynn.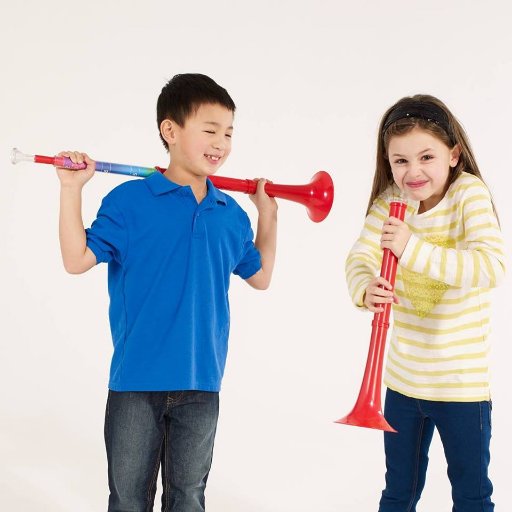 pBuzz Lessons
Anaheim music teacher and trombonist Phil Villalobos will lead a free online pBuzz lesson for kids and parents
Guitar Lessons
AESD Music teacher Danny Howe will give a beginning guitar lesson via youtube.
AESD music teachers and special guests will be on hand to lead the group in a jam session for all ability levels.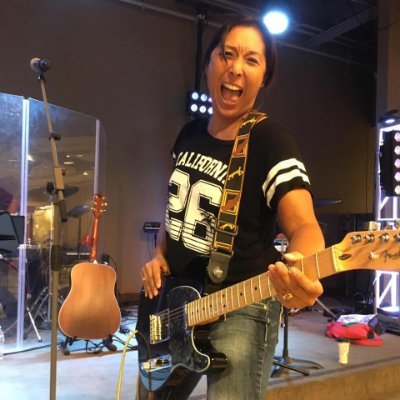 eSTEAMd Music Lesson with Mrs. Sparks
Mrs. Sparks is a music teacher for Anaheim Elementary School district.  Today she is going to share a STEAM lesson to create instruments and music using pressurized mason jars.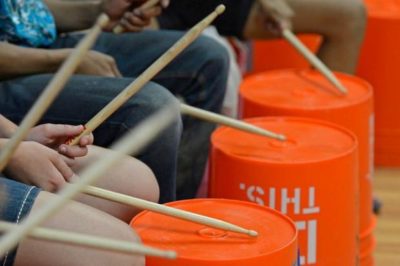 Bucket Drumming All Day!
Follow and play along with 6 lessons using items found around the house.
Would you like to participate?
Would you like to host a performance or a workshop at your space?
2021 Listings: Monday, June 21st
Interested in participating?
Host an event, a performance or workshop?
Would you like to perform virtually?
We are looking for community volunteers to help us organize this annual event.
Have an idea to improve Make Music Day?
Get in touch with us by email at Anaheim@makemusicday.org
or On Instagram @makemusicday_anaheim