This year, Make Music Anaheim is streaming live, free musical workshops concerts, performances, on June 21, the longest day of the year.
Kids Imagine Nation  10:00am – 10:30am
Kids Imagine Nation is a Musical Group (live shows and web series), with original songs and stories that entertain and inspire kids to always use their imagination, and always lend a hand to friends in need!  Helping out their neighborhood using their imaginations, Kids Imagine Nation uses music, fun, and education to inspire preschoolers to be kind and always thinking outside the box. Kids Imagine Nation Instagram
Chris Murray  12:00pm – 12:30pm
Chris Murray is a unique force on today's music scene. He earned a strong reputation as a dynamic performer and gifted songwriter armed only with an acoustic guitar. Life has led Chris down a musical path to the very roots of reggae music. From trading songs on acoustic guitar and singing, to jamming and recording, Chris has served his apprenticeship with the finest musicians associated with the genre. He has collaborated with countless talented musicians from around the globe, and his journeys have taken him throughout the world being inspired and inspiring people's lives.  Chris Murray Instagram
DJ Yololo  LIVE at 12:00pm
Lauren Finesilver has been DJing under the moniker of Yololo for the better part of 5 years. A fan of all genres, her sets are a journey through decades that highlight and celebrate cultures from all over the world.  She has founded a successful dance party in Denver, CO and had multiple residencies at bars and restaurants around the city.   Expect an upbeat soundtrack of positive energy spanning genres like house, disco, indie, and more.
Nasty Nachos LIVE at 1:00pm
If you've ever found yourself on a dancefloor wishing the DJ would do you dirtier than a meal at Casa Bonita, look no further than Nasty Nachos. No offense to Casa Bonita — it's a well-known fact the nastiness is a part of the experience as it is with Alex Anderson's filthy dance floor-filling moniker. Anderson, a former member of Rose Quartz, is the brains behind Nasty Nachos, cooking up tasteful electronic music using an array of modular synthesizers. While his recorded material fills the indie dance vein, live performances are where Nasty Nachos shines.  More akin to the likes of the Chemical Brothers and Jean-Michel Jarre, Nasty Nachos is one of Denver's most exciting electronic projects.
DARDEN 1:00pm – 3:00pm
FOUR SISTERS, SINGER/SONGWRITERS, MUSICIANS, ARTISTS WITH A PASSION TO TRAVEL THE WORLD SHARING THEIR MUSIC. WITH MODERNIZED AMERICANA ELEMENTS COMBINED INTO RICH HARMONIES AND A SOFT BLEND, DARDEN HAS CREATED THEIR OWN UNIQUE, ORANGE COUNTY INFLUENCED SOUND.

Anaheim native singer songwriter Sean Oliu and The Coastline Cowboys will deliver a special performance in celebration of make music day via Youtube.
CANDID!  6:00pm – 8:00pm
Our story started in the fall of 2016 when Carson, (guitar and vocals) and Caleb (drums) collaborated on the song Worthy. Shortly after, they recruited bassist and Groove Master Andrew, and keyboardist Royce to join them, and c a n d i d! was born! We immediately started writing more originals as well as performing at weddings, events, and other gigs around OC. Since then, we have played over 50 gigs, recorded and released an EP entitled Bananas For Breakfast, a cover of Justin Bieber's Boyfriend, and a 10 track, self titled LP, available on all major music streaming platforms NOW! Music has given us so much joy, and our mission as a band is to spread that joy to you!  Candid Instagram
The Pride 7:00pm – 8:00pm
LA based ROCK group and featuring Justin Emord who is a supporter of all things ANAHEIM will be streaming a LIVE CONCERT via InstagramTV at 7:00pm – 8:00pm PST on Sunday June 21st.
Anaheim Elementary Instrumental Music teacher Spencer Evans will be performing 2 pieces for woodwind instruments.  Spencer is an  accomplished woodwind specialist and will share a performance on Flute and Alto Saxophone.
After over a decade together, HALF PAST TWO has honed their blend of ska, rock, reggae, and pop punk into their most ambitious release yet, "Camp Slushtone". Once again teaming with production duo David Irish (Reel Big Fish, Suburban Legends) and Meagan Christy (Chase Long Beach), "Camp Slushtone" showcases seven diverse tracks that speak to where the band has been and where they hope to go in the future. Following a successful Kickstarter campaign reaching over 400% of the project's goal, the milestones of "Camp Slushtone" have continued into the band's first ever vinyl record release.
Celebrate Make Music day by enjoying our Youtube Playlist of high energy family friendly Orange County Ska Music.
PLUS, checkout a VERY SPECIAL Super Ska Band compilation cover of Lost Again by Dane Hall Crashers
Tune in for a free day of music "VIRTUALLY" throughout the city of Anaheim for Make Music Day 2020!
All of the performances, workshops and events will be available to enjoy from the safety of your own home through live stream on Sunday June 21st 2020
Please view the schedule to join us for this family friendly all ages celebration of music, by making music together.
Check out a video from Make Music Day 2019!
Would you like to host an event or an activity?
Do you have instruments to donate?
Would you like to sponsor a booth at Make Music Day Anaheim?
Please contact us for more information.
Email: anaheim@makemusicday.org
All events and activities are
Family Friendly and open to all ages!
Please share your photos and videos of Make Music Day with us by following us on INSTAGRAM and on Facebook 
Participate by using the Hashtags #makemusicdayANAHEIM #makemusicday

Follow and Tag @makemusicday_anaheim
to be featured in our instagram stories.
Schedule for Make Music Day Workshops Sunday June 21st
Harmonica Lessons 9:00am and 10:00am
Learn the basics of playing Harmonica with Dick Anderson 
Lessons will take place online INSTAGRAM TV   
There will be 2 lesson sessions beginning at 9:00am and 10:00am PST.

Ukulele Lessons at 10:00am
Lessons will take place online on Youtube.
Facilitated by AESD Music Teachers EJ Villanueva, Grace Kwon, and Christina Flynn.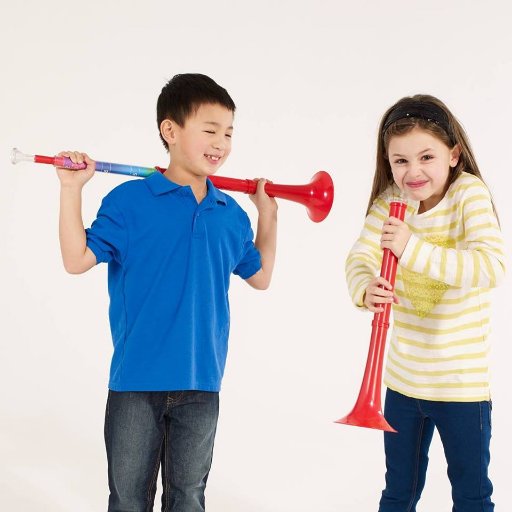 pBuzz Lessons
Archived Lesson Available NOW CLICK HERE
Anaheim music teacher and trombonist Phil Villalobos will lead a free online pBuzz lesson for kids and parents. Best of all, the first 10 parents who confirm their attendance will get a FREE pBuzz (a $30 value). Here are the details:
-The workshop will be conducted with Zoom videoconferencing on Sunday, June 21 from 12:00-12:45 PM.
What is a pBuzz?  See video HERE

Guitar Lessons
AESD Music teacher Danny Howe will give a beginning guitar lesson via youtube.  AESD music teachers and special guests will be on hand to lead the group in a jam session for all ability levels.   Guitar Lesson Packet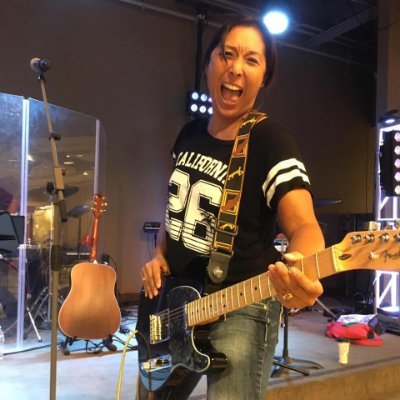 eSTEAMd Music Lesson with Mrs. Sparks
Mrs. Sparks is a music teacher for Anaheim Elementary School district.  Today she is going to share a STEAM lesson to create instruments and music using pressurized mason jars.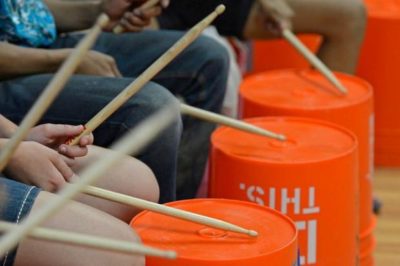 Bucket Drumming All Day!
Follow and play along with 6 lessons using items found around the house.
Need some drumsticks?  Swing by Unsung Brewery located in the MAKE Building on Saturday June 20th from 12:00 – 2:00pm to pick up some FREE Drumsticks
Located at 500 S. Anaheim Blvd
Register your performance Here!
Would you like to host a performance?