Make Music Anaheim is happening on Tuesday June 21st 2022

Email us to participate in the celebration of Making Music on the longest day of the year!

Contact: Anaheim@makemusicday.org

We are excited to return to in-person events and performances for 2022!
Please email us if you would like more information about how to participate.
anaheim@makemusicday.org
Check out a Recap video from Make Music Day 2019!
We are looking for volunteers and community leaders to help us to create an amazing community event where any musician, young, old, beginner or professional, can participate in Making Music!
Would you like to host an event or an activity? 
Do you have instruments to donate?
To get involved, please contact us for more information.
Email: Anaheim@makemusicday.org
2022 Make Music Day Anaheim
Event Line Up
Farmers Park 2:00pm – 7:00pm
440 S. Anaheim Blvd, Anaheim, CA 92805
2:00pm -7:00pm  Instrument Petting Zoo

Workshops provided by Anaheim Elementary Music Teachers
2:00pm  Flower Pot Music (more info linked here)
3:00pm Learn to Play Ukulele
4:00pm Learn to play Harmonica
5:00pm Flower Pot Music part 2
6:oopm Ukulele Jam (Beginners Welcome)
7:00pm Learn to play Harmonica part 2
The SoCal Synth Society @ MAKE building
500 S. Anaheim Blvd Anaheim, CA 92805
More information linked here
3:00pm -9:00pm  Hands on Demonstrations and Performances

The Anaheim Packing House
440 S. Anaheim Blvd, Anaheim, CA 92805
6:00pm – 9:00pm   The Jake Brown Band
Radiant Brewery
1566 W. Lincoln Ave Anaheim, CA 92801

Live Music
6:00pm – 8:00pm VIVID 
4:00pm – 9:00pm
Would you like to participate?
In Person Performances:
Radiant Beer Company
1566 W. Lincoln Ave Anaheim, CA 92801
4pm – 9pm
Anaheim Packing House
440 S. Anaheim Blvd, Anaheim, CA 92805
6pm – 9pm
MAKE Building
500 S. Anaheim Blvd, Anaheim, CA 92805
TBA
Farmers Park
440 S. Anaheim Blvd, Anaheim, CA 92805
3pm – 6pm
If you are interested in hosting a workshop, performance, or event, please contact Anaheim@makemusicday.org for more information on getting involved.
No musical experience is is too small or too large!
All events and activities are
Family Friendly and open to all ages!
Please share your photos and videos of Make Music Day with us by following us on INSTAGRAM and on Facebook 
Participate by using the Hashtags #makemusicdayANAHEIM #makemusicday

Follow and Tag @makemusicday_anaheim
to be featured in our instagram stories.
Get ready for 2022 by checking out last year's Virtual Workshops!
Harmonica Lessons 
Learn the basics of playing Harmonica with Dick Anderson
Free Harmonicas will be available for pick up at the Packing House Seed Store
Please #makemusicdayanaheim and #HohnerHarmonicas if you pick one up.

Rhythm and Movement Games!

Ukulele Lessons 
Facilitated by AESD Music Teachers EJ Villanueva, Grace Kwon, and Christina Flynn.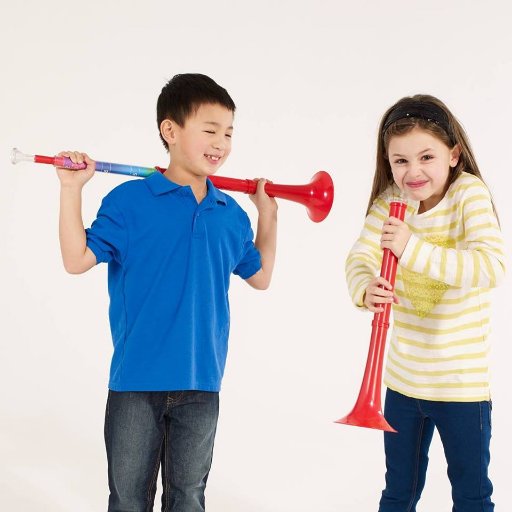 pBuzz Lessons
Anaheim music teacher and trombonist Phil Villalobos will lead a free online pBuzz lesson for kids and parents
Guitar Lessons
AESD Music teacher Danny Howe will give a beginning guitar lesson via youtube.
AESD music teachers and special guests will be on hand to lead the group in a jam session for all ability levels.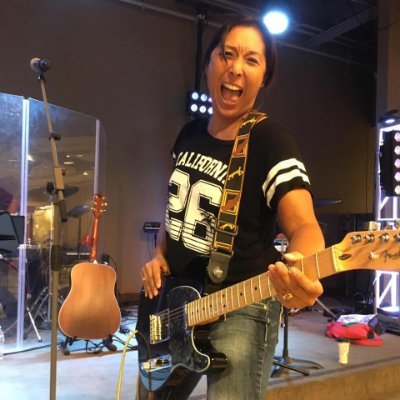 eSTEAMd Music Lesson with Mrs. Sparks
Mrs. Sparks is a music teacher for Anaheim Elementary School district.  Today she is going to share a STEAM lesson to create instruments and music using pressurized mason jars.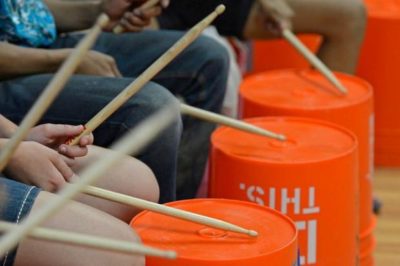 Bucket Drumming All Day!
Follow and play along with 6 lessons using items found around the house.
2022 Performances will be announced soon!
If you would like to perform virtually or in person, please register by going to the "Participate" page or email us!
Anaheim native singer songwriter Sean Oliu and The Coastline Cowboys will deliver a special performance in celebration of make music day via Youtube.
Anaheim Elementary Instrumental Music teacher Spencer Evans will be performing 2 pieces for woodwind instruments.  Spencer is an  accomplished woodwind specialist and will share a performance on Flute and Alto Saxophone.
After over a decade together, HALF PAST TWO has honed their blend of ska, rock, reggae, and pop punk into their most ambitious release yet, "Camp Slushtone". Once again teaming with production duo David Irish (Reel Big Fish, Suburban Legends) and Meagan Christy (Chase Long Beach), "Camp Slushtone" showcases seven diverse tracks that speak to where the band has been and where they hope to go in the future. Following a successful Kickstarter campaign reaching over 400% of the project's goal, the milestones of "Camp Slushtone" have continued into the band's first ever vinyl record release.
Celebrate Make Music day by enjoying our Youtube Playlist of high energy family friendly Orange County Ska Music.
PLUS, checkout a VERY SPECIAL Super Ska Band compilation cover of Lost Again by Dane Hall Crashers
Interested in participating?
Host an event, a performance or workshop?
Would you like to perform virtually?
We are looking for community volunteers to help us organize this annual event.
Have an idea to improve Make Music Day?
Get in touch with us by email at Anaheim@makemusicday.org
or On Instagram @makemusicday_anaheim