Activities
MixMash Studios
Be a part of a unique musical composition on Make Music Day! You don't have to be a musician to send in a sound sample for MixMash Studios – make a short recording of anything you find intriguing! Expert producers from all over the world will make original tracks on June 21 out of these crowdsourced samples. Visit www.makemusicday.org/mixmash to contribute!
Ever wanted an inside look at music production? This Make Music Day, you can contribute a short recording of any sound you like – from barking dogs to basslines – and watch how an expert producer transforms it into music. Go to www.makemusicday.org/mixmash to submit!
#MixMashStudios #MakeMusicDay #MMD2021
Track Meet
Join composers, producers and songwriters from around the world in the second annual collaborative race against the clock.
Over the course of six hours, teams of four musicians will create brand new original tracks in a creative relay. Using the virtual audio workstation SoundTrap, each musician will get exactly one hour to add their contribution before the next teammate takes over. At the end of the day, we will bounce each team's track and host them online for everyone to hear.
This year, Track Meet will feature a special instrument: the musical leaf! Each team will begin their collaborative relay with a pre-recorded track by an expert leaf player, layering their musical contributions on these unique beginnings.
Interested in joining in? CLICK HERE! Register by June 10th!
Music Lesson Marathon
Make Music Day is the perfect opportunity to shake the dust off your instrument and start playing again, or to pick up an instrument for the first time.
Need a hand? This June 21, national brands and partners will be curating day-long marathons of live, free, online group lessons taught by dozens of master musicians on a wide array of instruments. Jump around to sample different instruments, or binge on your favorite! There are offerings for all ages, and all skill levels – from beginning to advanced.
Click on the links below to explore the schedule!
Music Lesson Marathon

Brass
presented by JupiterEight hours of masterclasses from Jupiter's world-renowned trumpet, trombone and tuba artists cover fundamental brass techniques, jazz improvisation, creative practicing strategies, and the big picture of life as a musician.
Harmonica
presented by Hohner
Interactive Children's Music
presented by Nuvo and Slippery Rock UniversityJoin Nuvo Instrumental and Slippery Rock University for six hours of interactive children's music! Activities will alternate between general music experiences and an introduction to NUVO instruments. You can join in at any time and all ages are welcome.
Music Production
presented by Dance Music InitiativeDance Music Initiative (DMI) is a 501(c)(3) nonprofit whose mission is to collectively inspire creativity through dance music culture. We are a collective of dance music enthusiasts who pool their resources and knowledge to support others in their musically creative endeavors. DMI inspires others through instruction, mentoring, and sharing.
Piano
presented by Music Teacher National AssociationJoin Music Teachers National Association (MTNA) for a series of virtual piano lessons on Make Music Day via Zoom! Teachers from across the country will present a variety of lesson topics for beginner students of all ages. Participants should plan to be near an acoustic piano or digital keyboard when attending these lessons.
Ukulele
presented by FlightFlight Ukulele are putting on 12 hours of ukulele lessons and workshops for players of all skill levels. The workshops will be delivered by our diverse range of talented Flight Uke Crew artists and teachers. Check us out at @flightukulele and on YouTube at Flight Ukulele.
Flowerpot Music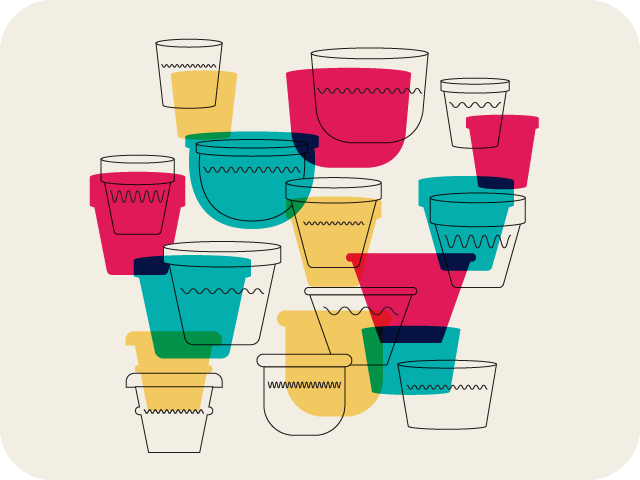 Music on June 21 can come from anyone, anywhere, and anything – even flowerpots.
Flowerpot Music, written by celebrated composer Elliot Cole and directed by percussionist Peter Ferry, is a composition for an unlikely but beautiful percussion instrument – the flowerpot! Join a group and create outdoor soundscapes through easy-to-learn games, appropriate for musicians and non-musicians alike.
On June 21st, groups around the world will assemble in parks, fields and public squares, with safe social distance, to learn and then premiere the piece, specially composed for Make Music Day.
This year Austin is proud to host a Flowerpot Music event at the Dimension Gallery Sculpture Garden. Click here to join the performance!
2020: A Look Back
In 2020, when the original plans for the premiere were upended by the COVID-19 pandemic, Cole and Ferry created a special online version of the composition. Performances by over two dozen groups from around the United States were live-streamed continuously for 9 hours on June 21st. Here's a glimpse of the performance!