Participate
We are so excited that Make Music Day Denver is back June 21st, 2023!  There are many ways to participate this year.
Denver's Downtown Festival
Our stage is located in the heart of Downtown Denver will be running all day with performances, lessons, community participation, giveaways, and more! The celebration starts at 11:00 AM downtown at the 16th St. Mall & Welton St.
Volunteer
If you would like to volunteer with us at Make Music Denver, please fill out the form on this page!
16th Street Mall & Welton St.
11 AM – 12 PM | Jon Henderson & Friends
12 PM – 1 PM | Soul Food Band
1 PM – 2 PM | Adrea LaRoche
2 PM – 3 PM | Drum Circle, Harmonica & Open Mic
3 PM – 4 PM | Biff Gore: "The Ambassador of Soul"
4 PM – 5 PM | James Hurtado
5 PM – 6 PM | D City Junction
6:00 – 7:30 PM | Blues Behind Bars

June 21st Concerts
12 PM @ The Stanley Marketplace | Opus 8 Wind Octet
6 PM – 7:30 PM @ Windsor Garden Auditorium  |  Styles B. Jazz Quartet
Free Group Guitar Lesson
Always wanted to learn guitar, but not sure where to start? Come celebrate Make Music Day during our Lessons Open House at Guitar Center for a free intro to rock, country, or blues. Our expert instructors can get your musical journey rolling.
It's happening on Wednesday, June 21, so RSVP now to save your place. Plus, we're giving everyone who comes a special offer to get playing with lessons, so you're not gonna want to miss this event.
RSVP Today at https://www.guitarcenter.com/Lessons-Open-House.gc
For more info, call or stop by your local Guitar Center store.
Music Lesson Marathon
Make Music Day is the perfect opportunity to shake the dust off your instrument and start playing again, or to pick up an instrument for the first time.
Need a hand? This June 21, national brands and partners will be curating day-long marathons of live, free, online group lessons taught by dozens of master musicians on a wide array of instruments. Jump around to sample different instruments, or binge on your favorite! There are offerings for all ages, and all skill levels – from beginning to advanced.
Contact us at info@confluenceministries.org for local offerings, or join one the national links below!
Interactive Children's Music
presented by Nuvo and Slippery Rock University

Join Nuvo Instrumental and Slippery Rock University for six hours of interactive children's music! Activities will alternate between general music experiences and an introduction to NUVO instruments. You can join in at any time and all ages are welcome.
Music Production
presented by Dance Music Initiative

Dance Music Initiative (DMI) is a 501(c)(3) nonprofit whose mission is to collectively inspire creativity through dance music culture. We are a collective of dance music enthusiasts who pool their resources and knowledge to support others in their musically creative endeavors. DMI inspires others through instruction, mentoring, and sharing.
Ukulele
presented by Flight

Flight Ukulele are putting on 12 hours of ukulele lessons and workshops for players of all skill levels. The workshops will be delivered by our diverse range of talented Flight Uke Crew artists and teachers. Check us out at @flightukulele and on YouTube at Flight Ukulele.
Piano
presented by Music Teacher National Association

Join Music Teachers National Association (MTNA) for a series of virtual piano lessons on Make Music Day via Zoom! Teachers from across the country will present a variety of lesson topics for beginner students of all ages. Participants should plan to be near an acoustic piano or digital keyboard when attending these lessons.
The American Song
The American Song is a new Make Music Day initiative, capturing the stories and experiences of ordinary people from around the country at this unprecedented time.
In 2020, working through our local chapters, the Make Music Alliance lined up fifty people of all ages with a story to tell, one in each of the 50 States, along with fifty professional songwriters in a variety of styles.
On the morning of June 21, Make Music Day, each songwriter video chatted with one interviewee for an hour. In the afternoon, they wrote a song inspired by their conversation. That evening they did a second video chat with the person and gave a live, private performance of the song they just wrote.
The American Song returns in 2021 with another song for each state. Watch this space for more details.
Click here for YouTube playlist of all fifty videos from 2020
Young Composers Contest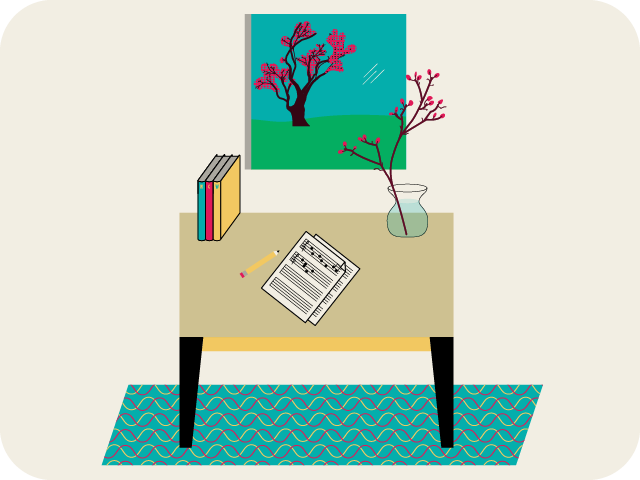 For the second year, the Make Music Alliance is excited to offer a composition contest for composers aged 13-21.
In commemoration of the 100th anniversary of the Tulsa Race Massacre of May 31 – June 1, 1921, young composers are invited to write a song for an overdubbed, a cappella baritone singer, using text from a first-hand account of the massacre by B.C. Franklin. A panel of distinguished judges, including composers Hiroya Miura and Trevor Weston, composer/conductor Francisco Núñez, and soprano Talise Trevigne, will provide feedback and select 3 winning pieces.
These pieces will be recorded by baritone Christopher Herbert and released online for Make Music Day on June 21st. Winning composers will also receive a free copy of Finalemusic notation software, courtesy of Make Music Inc.
The submission deadline is May 31st.
(Are you over 21? Be a mentor and share the contest with students and young friends!)
Contest Entry Details
Judges
Baritone Christopher Herbert
Text: The Tulsa Race Riot and Three of its Victims
Archive: Winning Pieces from 2020 Young Composers Contest
Prizes generously provided by Finale:
Window Serenades
Window Serenades share the joy of live music with isolated elderly people, bringing musicians to play outside nursing home windows for those who request a song.
Created as a socially-distanced program in 2020 to provide safe musical performances during a global pandemic, Window Serenades is becoming an annual Make Music Day tradition. If you're interested in bringing this project to your community, email aaron@makemusicday.org.
Special thanks to Harman Inspired for supporting this project.