France
1. Symposium at the Ministry of Culture, Paris

This year, France's Ministry of Culture joins the Make Music Alliance in honoring the Fête de la Musique's 40th anniversary, with a live symposium on June 16th at the Opéra Comique in Paris featuring important figures from the event's past 40 years, including musician Jean-Michel Jarre, conductor Louis Langrée, and former Minister of Culture Jack Lang, under whose leadership the Fête de la Musique began.
An archive of the symposium is now available here.
United States
2. Washington, DC
For the 40th anniversary of the Fête de la Musique, join the first edition of DC European Music Day and discover the diversity of European culture through jazz, classical music, pop songs, dance and opera from all over the Europe Union!
Featuring:
• German-Argentinian vocalist and composer Sabeth Pérez, presented by the Germany Embassy
• NYC-based vocalist Bogna Kicinska and pianist Kuba Cichocki, presented by the Polish Embassy
• The DC performance company and teaching studio Arte Flamenco
• Violin and piano duo Judith Ingolfsson / Vladimir Stoupel
• An evening concert from the Washington Opera Society
• High energy dance music from Orchester Praževica, presented by the Czech Republic Embassy
• The French Embassy's rock band in residence, The Reservoir Frogs
Click here to register for free tickets.
3. Los Angeles, CA
The Italian Cultural Institute in Los Angeles again participates in Make Music Day, with a live concert by Italian vocalist Chiara Galiazzo, who will kick off her new tour "Un'estate fa" in Los Angeles with a special showcase at the Institute.
Performing a mix of Italian and international classics, alongside her most popular tunes, Chiara will take us on a musical journey inspired by the sweet nostalgia of the summers of our youth and the anticipation of those yet to come.
"Un'estate fa" is the Italian version of the 1972 hit French song "Une belle histoire" by Michel Fugain and Pierre Delanoë. Written in the same year by Franco Califano it was first released as a single by the band Homo Sapiens and then covered by the great Mina. Listed to Chiara's version here!
4. Miami, FL
Make Music Miami celebrates the 40th anniversary with Paris-based blues power trio Delgres performing at the historic North Beach Bandshell.
Born in the Parisian suburb to Guadeloupean parents, Delgres frontman Pascal Danaë picked up his first guitar at age 15 beginning the journey of a globe-trotting musician who would one day share the stage with Harry Belafonte, Neneh Cherry, Peter Gabriel, Gilberto Gil, Youssou N' Dour, Ayo. Why the name Delgres? Louis Delgres gave his life fighting Napoleon's army in 1802 when the French re-installed slavery in Guadeloupe. His rebellion is part of a historic story that joins the Haitian revolution of 1803/1804, and the ensuing dispersement of French Caribbean people into New Orleans. This special band finds musical power in this historic connection.
5. Kansas City, MO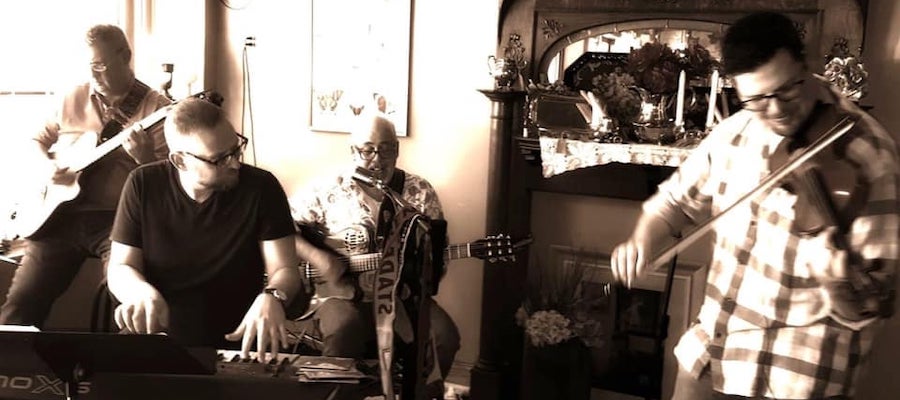 Made in France is a group of native French speakers and great musician friends performing French classics in the French language throughout the Kansas City area. For Make Music Kansas City they'll be performing at The French Market, appropriately enough.
6. Beverly Hills, CA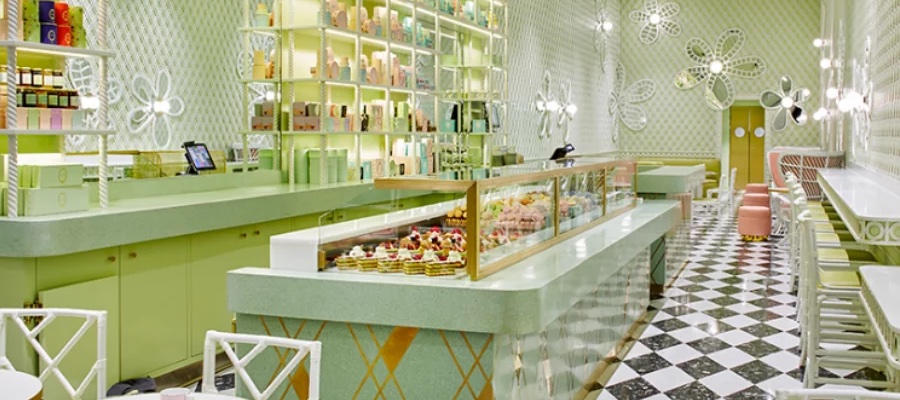 For Make Music Beverly Hills, popular French-purveyor of world famous macarons, Ladurée in Beverly Hills, will get in the spirit by playing classic French music all day. The reputation of this salon de thé created an environment for gastronomic creativity in Paris, and there can be no better way to celebrate this day. Bienvenue!
7. Madison, WI
Robin Pluer and MRS. FUN will join forces to perform a passionate mélange of vintage French chansons at Bob and Nancy Queen's Balcony from 8-9 p.m.
Robin Pluer, nicknamed "The Canary" by her family for her constant singing, later learned a French repertoire and incorporated her love of French culture into her singing, becoming a staple for 26 years at Bastille Day in Milwaukee. MRS. FUN plays nu-jazz. Complex, sophisticated and adventurous, their music is a unique blend of off-center jazz, ultra-funk, spoken word rap, and their own brand of neo-cabaret.
Online
8. Northern Ireland

Beyond Skin & Donne Foundation celebrate 40 years of the Fête de la Musique (Make Music Day) with a music video project featuring soprano Gabriella Di Laccio accompanied by pianist Helen Tzeng performing L'été, a composition by French composer Cécile Chaminade.
The video will be released on June 21st via Beyond Skin's YouTube and Facebook channels.
A Make Music Day UK production supported by Community Relations Council, Arts Council Northern Ireland and Belfast Music. Audio recorded at Start Together Studios Belfast. Filmed on location and edited by Gemma Bovenizer.
More on Beyond Skin and Make Music Day.
9. South Korea
The Fête de la Musique is a unifying, festive event that promotes musical diversity every year on June 21 and celebrates the arrival of summer. Created in France in 1982 by Jack Lang, former Minister of Culture, it is now celebrated all over the world and of course in Korea!
On the initiative of the Town Hall of Gangnam District in Seoul, South Korea, and to celebrate the 40th anniversary of the Music Festival, the K-pop group LABOUM performs "Daydreams." This anthem was made exclusively by famous Korean composer KIM Hyeong-seok!
10. Long Beach, CA

Local Long Beach band Second Wind plays tribute to the Fête's 40th anniversary with a selection of French songs for the annual Make Music Long Beach.