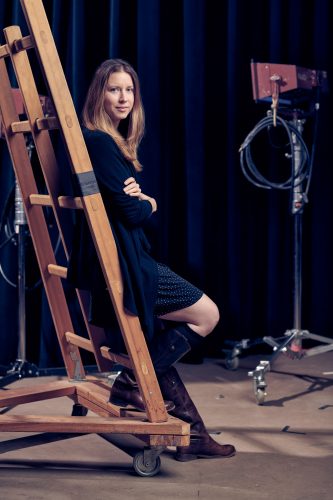 June 1, 2019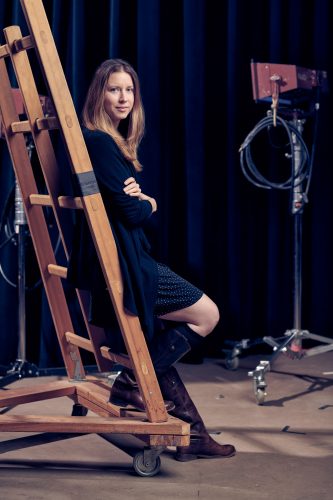 Megan Fitzgerald's love of the arts runs deep. As a music lover and media professional, Megan's life both revolves around and is surrounded by arts and culture. As someone who had already worked on Make Music Day in a different city, Megan was consistently bursting with ideas on who we absolutely had to work with for MMH Year 2. Her energy and enthusiasm for Hartford is contagious, and it reads in the following interview!
What is your instrument(s)? If not a singer/musician, what is your connection to the arts?
My instrument is my sense of humor! Just kidding. While I am slowly attempting to learn ukulele and I love a good shower sing, I am neither a singer or musician. However, my life has been shaped and guided by music and I consider my consumption of it my greatest "hobby". I have also worked in music, entertainment and media for the last 19 years because music and art are the driving forces for me to relate to the world. Creativity is everything.
What do you do other than music/the arts – professionally? Hobbies?
Professionally I work in media, currently, public media – which is an important distinction for me. A solid portion of my working world has been with non-profit arts and media organizations because I believe in the power of art to influence life, not as a primary tool for commerce, in our society they're inextricably linked. As for hobbies outside of listening to music and going to live concerts; I like to get outside in nature, I sew and create crafty gifts for friends and family, I am obsessed with tea and anything connected to learning more about higher consciousness, astrology and the wisdom of civilizations that came before us.
What drew you to MMH?
When I lived in Philadelphia I was on a Make Music committee there and the performing arts center I worked for participated as a host venue. That was over six years ago so I was excited that Hartford was joining the "Make Music" movement and wanting to find ways to support and amplify local artists. I love the idea of people across the world coming together on the day of the Summer Solstice to celebrate the power of music and one another – to me, that's what it's really all about. People are sleeping on Hartford and some of the amazing people here, the notion that "there's nothing to do" is simply false and the creativity is here we just haven't figured out as a State to unify and nurture that as best we could. I think MMH and all the other Make Music CT locations are just another small step towards the awareness.
What drew you to Hartford and what is making you stay?
I grew up in South Windsor, my family is from East Hartford – growing up in the burbs Hartford was the epicenter of energy (and insurance, of course) it was where there was art, music and jobs. I have lived in other cities like New York and Philadelphia but in my thirties I reached a point where it was time for me to come back and be closer to my family, watch my nieces grow up, find ways to contribute to the community that helped raise me.
What is your favorite genre(s) of music?
Honestly, it just depends on my mood. I like a lot of different kinds of music – varied genres, vintage to emerging. Music is energy so selecting what to listen to goes hand in hand with what I'm currently feeling or what I need to feel – music can be a vehicle to arrive at so where do you need to go?!
Top 3 favorite things about Hartford
The people – there are great people living in this city who want to see it thrive.
That it's small enough to get noticed and big enough to make waves.
56 Arbor Street – the creatives and businesses in that building inspire me
Fun fact:
My first live concert experience was the group Color Me Bad <wince> at Riverside Park. It was supposed to be Paula Abdul at the Civic Center but I got into some trouble and my Mom refused to reward me with the concert opportunity so she sold the tickets and I learned my lesson. I have also just effectively dated myself.
What part of MMH are you most looking forward to?
Hmmm, that's tricky as I'd like to try and get to a few of the different neighborhood hubs because there are some great things happening in each corner but if I had to pick one, it's Ashley Floyd's event. I met Ashley two years ago and it's been amazing to watch her learn, experiment and grow. I love what she is doing with Lyrics In Da V and the cyphers she's been organizing. There is nothing more exciting than seeing a young creative person work hard to create opportunities for themselves as opposed to waiting for an opportunity that may never knock.
Hopes/dreams/wishes for Hartford:
That people see value in the neighborhoods around this city, Hartford is so much more than downtown and the people who live here have incredible value. That people stop making their first and/or only association to Hartford as "a dangerous place". I also hope that the city can become more connected as a whole for people who live in it and people who visit it. That local businesses can sustain and the city becomes more walkable.
Photo credit for "The Faces of Make Music Hartford" photo series: Mike Marques Photo
https://www.marquesphoto.com/