Make Music Huntsville is a live, free musical celebration on June 21, the longest day of the year, with concerts on streets, sidewalks, and parks across the city.
Make Music Huntsville is an annual free, outdoor day of music held on the summer solstice, June 21.
Completely different
a typical music festival, Make Music is open to anyone who wants to take part. Every kind of musician — young and old, amateur and professional, of every musical persuasion — pours onto streets, parks, plazas, and porches to share music with friends, neighbors, and strangers. All of it is free and open to the public.
When we say, Performed by Anyone, Enjoyed by Everyone, we really mean it. And this year we've put together more special events to draw even greater numbers of musicians and appreciators into the fun. Join us and others as we honor Rock & Roll inductee Stevie Wonder in song.
How to Participate
This event is an all-ages, all-inclusive celebration of music. Whether you're in a band, a solo artist, a child, a senior, a saxophonist or a thereminist, there's a spot for you to perform! As for venues, a Make Music Huntsville venue can be anywhere. For as little as 15 minutes turn your porch, the sidewalk in front of your retail space, business campus or parking lot into a venue for musicians to perform. We would love for you to take part!
Click the link below to register online and join in on the festivities!
♫ Sign Up as a Performer or Venue
Performers and Venues please check back as the updates are frequent until June 20, 2018. We finalize the data in the system at the end of the day June 20th. You can then download slick event lists of performance to have on hand June 21st.
Performers: create your profile by submitting a photo, description of your act, and any relevant website/social media links. Check out the available venues and bid on one that will fit your needs. The venue will confirm your request, and you're good to go. Multiple venues may be interested in your talents.
Venues: create a profile by submitting your location information and a description of the space. Multiple performers may request your venue. Peruse the musician profiles to request a performance, or welcome musicians to bid on your space independently. Confirm the connection and make sure your space is ready to go on June 21st!
STEVIE WONDER KARAOKE
Celebrate the miracle that is Stevie Wonder in song. Stevie Wonder was quite literally born to make music—he was discovered at age 12. His voice, his virtuosity on piano, his songwriting and his unflagging conscience are just a small sample of the qualities that make him a musical marvel.
MASS APPEAL – HARMONICA, GUITAR & DRUM
A mass appeal is akin to a jam session where you connect to the rhythm and have fun. One such location this year is Creekwood Park @ Indian Creek Greenway. Bring your instrument and Jam with Meadow McDonald and more!
SINGER/ SONGWRITER
This day is perfect for singers and songwriters experienced and inexperienced to showcase their talents and to highlight new music projects. Welcome Chelsea, Who? and Cheryl Llewellyn to this year's mix of summer fun.
BUCKET DRUMMING INSTRUCTION & COMPETITION
Huntsville's own StickMasters lead the fun of making drum music on buckets. A supply of drumsticks is available so grab a set of sticks, a bucket and give bucket drumming a try. Participation is encouraged.
UKULELE PERFORMANCE & LESSON
The Harmony company said it best when it said music self-played is happiness self-made. Join Ukulele Band of Alabama & Tennessee Valley Ukulele Club as they perform and give introductory lessons on site to anyone interested in learning a few chords.
UPBEAT DRUM CIRCLE
Drum circles have commonly been used as team building exercises. In addition to this quasi -corporate ethos we are excited to celebrate Make Music Day creating a community wide drum circle comprised of at least 50 drums. Feel the energy!
DRUM SET DUET
In case you wonder why there will be two complete drums set up in full view of the public we will tell you one complete set is for the expert and the other set is for anyone to stop by and give drumming a try. If you are a beginner, learn some quick drum basics and go where your imagination takes you.
STREET STUDIO
The producer has in the street studio a table with a microphone, a computer and live interactions with passersby who can contribute anything musically they would like. After which they assemble the day's work into a music track that can be submitted in a national competition between cities.
YOUNG COMPOSERS COMPETITION
Make Music Day teams with Smart Music and the American Composers Orchestra in the second iteration of a contest for young composers 13-21 to write an original piece for wind bands that then is typeset and featured June 21st. Last year's winner is a young lady from Indiana.
GLOBAL JAM FOR PEACE
Locally, we have Blee GI Joe as an international artist. Global Jam for Peace celebration starts 30 minutes before sunset centered around playing the peace anthem "Set Me Free" as the sun is going down around the world.
Who else is taking part?
Over 0 artists, including:
Over 0 venues, including:
Finale is the world-wide industry standard in music notation software. Anywhere music appears on the printed page, Finale likely created those pages. Finale helps the choir to sing, the band to march, the students to learn, and the orchestra to raise the excitement level in the latest blockbuster movie.
Young composers (aged 13 to 21) were invited to submit an original 3-5 minute composition not later than April 15th. Scores were submitted in both pdf and music XML format. A jury of renowned professional composers critiques the top 10 submissions and selected a winning piece which will be performed for Make Music Day by wind bands in various cities. The piece will also be added to a permanent SmartMusic library for bands to learn and play in the future. The winning composer did also receive a new copy of Finale, and a cash prize. Congratulations to all participants!
2023 Listings: Wednesday, June 21st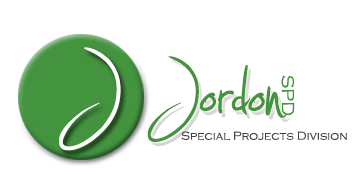 Make Music Huntsville is free and open to the public. We've enjoy working very hard to ensure the best in quality programming takes place here in Huntsville, AL summer solstice the day we enjoy the most daylight.
If you would like to make a donation please click the link below!
For sponsorship inquiries, please contact our event partner, Jordon SPD, at (256) 646-1063, or email huntsville@makemusicday.org.
Become a volunteer!
We rely heavily on volunteers to keep things running smoothly. We need your help on or before June 21st! If you're available and would like to help, please let us know. Here are just some of the things that you might be doing:
-Tell passersby about Make Music Huntsville and answer any questions audience and participators may have.
-Take photos of your stationed event.
-Help keep our performers and venues happy.
-Help with setup and breakdown between artists.
-Field media inquiries and answer questions submitted by the general public.
We are proud to be a part of the Make Music Alliance! Check out the Make Music Day website for more info.
Thank you MMH!
Do you have any questions, comments or suggestions? We'd love to hear them!
Feel free to contact us at: