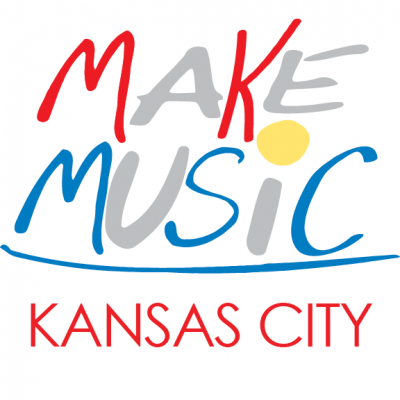 Press
Thank You Kansas City!
Thank you Kansas City for your support of
#MakeMusicKC
We were thrilled and amazed at the overwhelming response for this inaugural city wide event.
Kansas City is full of incredible music makers featured on Make Music Day at more than 100 music events around the metro! Thank you to all the musicians/performers for your time and talent! Thank you also to all the venues who hosted performances and all the people who came out to see them! We truly appreciate you for being part of this worldwide celebration of music and very exciting day in Kansas City. Save the date, June 21st, every year!!!
Mayor Lucas Proclaims June 21st Make Music Day in Kansas City!
Make Music Kansas City debuts on June 21st!




Kansas City joins in the global celebration of free music events
FOR IMMEDIATE RELEASE: June 15, 2021
Make Music Kansas City, a wild and wonderful mix of free musical events, will make its debut on Monday, June 21. Make Music Day is a celebration of music held around the world on the same day in more than 1,000 cities in 120 countries.
This year, Make Music will be happening city-wide for the first time in Kansas City. Hundreds of musicians are involved and will be playing all over KC. From The Kansas City Symphony to the Lyric Opera of Kansas City, to singer/songwriters like Eems, Kelly Hunt, and Nicole Springer playing in venues from Union Station to 18th & Vine Jazz District, seven KCMO Parks plus the Zoo, Knuckleheads, Lemonade Park and even the very top of the Liberty Memorial Tower-music will be everywhere!
"I am looking forward to seeing our neighborhoods come alive with music, celebrating the rich history and diverse talent of the Kansas City's music scene, particularly after a long year of distance as our community grappled with COVID-19," said Mayor Lucas. "Kansas City is proud to be home to so many musical pioneers, such as Charlie "Bird" Parker and William J. "Count" Basie, and we will continue to foster this spirit of creativity and innovation for generations to come. I encourage all to participate in Make Music Day to show support for the exceptional talent that exists in every neighborhood of our community."
To date, 70+ performances and music making workshops have been scheduled throughout metro KC all day on Monday, June 21: SCHEDULE, ARTISTS & LOCATIONS>>
In addition to the free performances, Make Music KC features several unique musical experiences and participatory events happening only in Kansas City on June 21:
FREE Hohner Harmonica Experience for Beginners
11 a.m. Lemonade Park, 1628 Wyoming Street
All ages invited to come and learn a few notes on a free harmonica and leave playing some Blues with your own brand new harmonica from Hohner Harmonicas!
Instructor-Russ Schenke: Originally from Chicago, Russ Schenke played and recorded with several American Roots and Blues bands before moving to to Kansas City and becoming part of Blues scene. He has focused for over a decade on blues harmonica, learning tone, style and skill from local legend Lee McBee, Jimmie Meade of LeVee Town and other KC harmonica greats.
Registration>>
Musication Station: "No Experience Required Sound Making Event"
11 a.m.-4 p.m. The Jay McShann Pavilion, 1600 John "Buck" O'Neil Way
Kansas City is the first to introduce the Musication Station, a "No Experience Required Sound Making Event", inspired by guitarist and sonic scientist Mark Stewart, and created by two area music instrument manufactures, B.A.C Music Company and RC Williams Company. Everyone is encouraged to stop by pick up a mallet to make some noise and have some fun!
More>>
"They Will Soon Be Coming Home Again"
12 Noon: Union Station-Grand Hall East, 30 West Pershing Rd.
Join classical vocalist, Jesse Sullinger, for a solo recital of beautiful music and reflection in Union Station's Grand Hall East. This performance is a tribute to Union Station's new exhibition Auschwitz, Not Long Ago. Not Far Away. Genres will include Opera, Art Song, and Spirituals.
Vocalist-Jesse J Sullinger: Jesse Sullinger is an up and coming classical vocalist in Kansas City. She grew up surrounded by classical music in Mexico City, and she appeared in several opera workshops as an undergraduate at William Jewell College. She sang the role of Emily in Barber's Fortune's Favorites, and during her year at Oxford University, she joined the Gilbert and Sullivan Society. She also had the privilege of covering the roles of the Second and Third Ladies in Mozart's The Magic Flute with Landlocked Opera, Jesse participated in the Sewanee Opera Intensive 2021, and is a regular performer at the Cathedral of the Immaculate Conception.
More>>
FREE Urban Bucket Brigade Workshops 
1 p.m. Mill Creek Park, West 47th & Broadway
2 p.m. Dunbar Park, 5501 E 36th St.
Bring the family for a fun outdoor drumming workshop! Using recycled buckets and a rhythm, students will learn about the role of music in various cultures and how those cultures influence what you hear in the music of the streets today.
Instructor-C. Jaisson Taylor: This journeyman musician has taken advantage of many opportunities to play around the world, visiting Africa, Europe, Asia, North America, South America and even the North Pole. These experiences permeate every rhythm he plays. A love of children guides his forays into education and music therapy. Through a long relationship with Kansas City Young Audiences, Jaisson helps influence the musical growth of area youth, through a variety of programs and has created an interactive approach to teaching young people.
Registration>> 
Livestreamed Concert at the Top of the Tower
2 p.m. National World War I Museum and Memorial, 2 Memorial Drive
One of the most unique performances of Make Music KC, and perhaps the world, will take place 217 feet above Kansas City at the top of the Liberty Memorial Tower! Local musician, Desmond Mason, will be playing a portable Casio CT-S200 keyboard in a livestreamed concert at 2 p.m. on the Make Music KC Facebook page.
Musician-Desmond Mason: Desmond is a UMKC graduate, regular musician at Kansas City Jazz clubs, a charting music producer, and a member of the Historic Mutual Musicians Foundation
More>>
Bands Undercover
4-8 p.m. Knuckleheads Saloon, 2715 Rochester St.
"Bands Undercover," is where musicians will come together to perform each other's songs in a unique exchange of original music. Six local bands will take the stage between 4-8 p.m. each playing a brief set with three or four songs of their own and then playing songs with different musicians and covering each other's material in a unique showcase of some of the best talent in Kansas City!
Participating Bands: LeVee Town, Howard Mahan, Hudspeth & Taylor, Jaisson Taylor, Heather Newman Band and Stranded in the City
More>>
Orange Lights and Fountains
Mayor Quinton Lucas has officially proclaimed June 21st as Make Music Day in Kansas City. In celebration, the Downtown skyline will be lit ORANGE on the evenings of Sunday, June 20 and Monday, June 21. KC Parks will join the festivities by dyeing Mill Creek and The Concourse Fountains ORANGE for the day as well as lighting the Waldo Water Tower and Seahorse Fountain.
About Make Music Day
Held annually on June 21 to coincide with the summer solstice, Make Music Day is part of the international Fête de la Musique, taking place in over 1,000 cities across 120 countries. The daylong, musical free-for-all celebrates music in all its forms, encouraging people to band together and play in free public concerts. This year, over 90 U.S. cities are organizing Make Music celebrations, encompassing thousands of music making opportunities nationwide. Make Music Day is presented by the NAMM Foundation and coordinated by the nonprofit Make Music Alliance. Locally, Make Music Kansas City is coordinated by Kansas City Parks and Recreation. Kansas City, MO is a member city of the UNESCO Creative City Network (UCCN) and the only UCCN City of Music in the United States.
Kansas City Featured as Make Music City of the Week!
Make Music Kansas City Debuts on June 21
Free Outdoor Music Making Events to be held across the City as Part of Annual Global Celebration
The first annual city-wide Make Music Kansas City, a wild and wonderful mix of free outdoor musical events, will make its debut on Monday, June 21. Make Music Kansas City is part of Make Music Day, a global music celebration that takes place on the summer solstice each year and brings people of all ages and skill levels together. This year, over 80 U.S. cities will host thousands of Make Music performances as part of the world's largest annual music event. Make Music Kansas City is being coordinated by Kansas City, Missouri Parks and Recreation.
"Make Music Day is a great showcase of Kansas City's vibrant live music scene," says KC Parks Director Terry Rynard. "Artistic talent can be found overflowing the streets in every neighborhood. With performances from individual amateurs to world-class ensembles, Make Music Kansas City will give all of our residents and visitors a chance to experience the city's diverse musical riches in their own backyards – or explore the sights and sounds of other neighborhoods."
Highlights of Make Music Kansas City include:
Lyric Opera performance at Dunbar Park
KC Symphony Ensemble Performance on The Great Lawn in Parade Park
Undercover Bands at Knuckleheads
Window Serenades at Residential Care Facilities
Kazoo Bands, Harmonica Clinics and Bucket Drumming
How to Participate as a Performer or Venue: Any musician, amateur or professional, is invited to take part by signing up at https://www.makemusicday.org/kcmo/. Likewise, businesses, buildings, schools, churches, and other institutions can visit the website to offer their outdoor spaces as concert locations.