Can you hit a "High Note" in music? Make Music Winter National Celebration will be raising the bar on December 21 in the Rhapsody of music at the Douglass Theatre and First Baptist Church, FREE!
Make Music Macon 2022.wmv – Google Drive
https://www.blogtalkradio.com/happytalk/2020/06/21/make-music-day-macon-june-21–be-the-good-be-the-change-by-gloria-stanley
A Chat With Matt Fox about Make Music Day & Make Music Winter on Happy Talk 12/13 by Happy Talk | Entertainment (blogtalkradio.com)
HELLO WORLD!
MAKE MUSIC WINTER IS ON A 'HIGH NOTE' ON DECEMBER 21
Join the Historical National Celebration of Music "Where Soul Lives!"
Performed by anyone. Free for everyone.
Launched in 1982 in France as the Fête de la Musique, Make Music celebrates on the same day in more than 1,000 cities in 120 countries around the world.
Completely different from a typical music festival, Make Music is open to anyone who wants to take part. Every kind of musician — young and old, amateur and professional, of every musical persuasion — pours onto streets, parks, plazas, and porches to share their music with friends, neighbors, and strangers. All of it is free and open to the public.
Gloria Stanley is the Founder of Macon Make Music Day Worldwide Celebration in Macon, Georgia.
She has proclaimed the song she composed for Make Music Day in 2019 titled, "Shake, Shake, Shake It Up" Make Music Day Worldwide Celebration Theme Song.
She is a person of faith, music and creativity with a philanthropist heart who cares about the goodwill of the world.
The theme for Make Music Winter on December 21, 2023 is "Raising The Bar on a 'High Note' in the
Musicology of Rhapsody/Oasis melodic sounds. More details will be coming soon.
Make Music Day is about inclusion, not exclusion. It's about sound; it's about bass; it's about music; it's about you and me.
In 2018, Gloria was presented a Downtown Community Challenge Grant from The Community Foundation of Central Georgia for $2,000 for expansion of Make Music Macon in downtown Macon.
The Macon Arts Alliance and Visit Macon have been champion partners in helping to plan, organize and execute the success of Make Music Macon since 2018. In 2022, Make Music Winter showcased at The Douglass Theatre in downtown Macon.
In addition, the Knight Foundation and Peyton Anderson Foundation contributed greatly to the success of Make Music Macon. These organizations made my musical dream a reality.
Email To Participate: makemusicdaymacon@gmail.com.
_______________________________________________________________________________________________________
Stanley is so grateful for the continuous endearing Partnership of Macon Arts Alliance, Visit Macon, Georgia Music Industry Association (GMIA), United Way of Central GA, Community Foundation of Central GA, Macon Chamber of Commerce, The Knight Foundation, Peyton Anderson, The Otis Redding Foundation, Bibb County School District, Happy Talk Songwriters' Club, First Baptist Church, Center Hill Baptist Church and The Douglass Theatre.
And he shall be like a tree planted by the rivers of water, that bringeth forth his fruit in his season; his leaf also shall not wither; and whatsoever he doeth shall prosper. Psalm 1:3 KJV
#makemusicday, #makemusicdaymacon, #makemusicdaygeorgia, #makemusicdayvisitmacon, #makemusicday2023, #makemusicdaymacon2023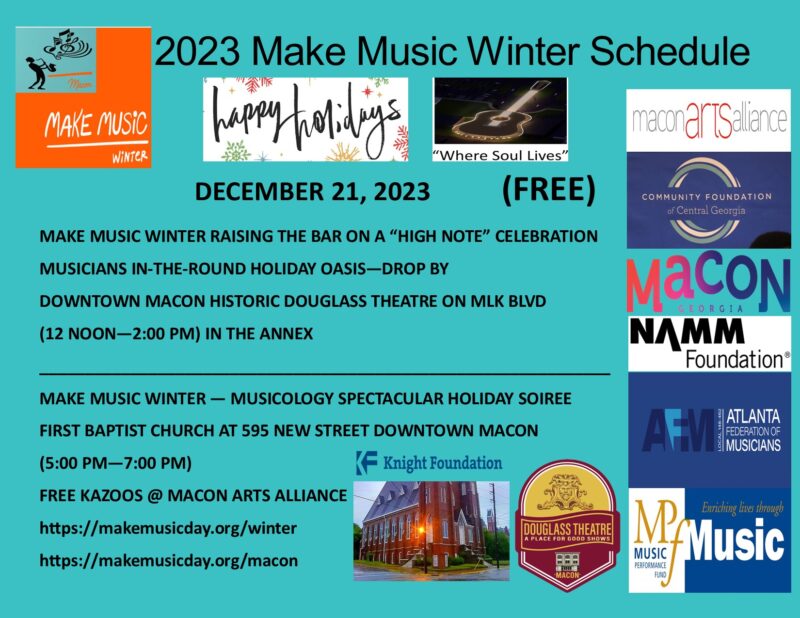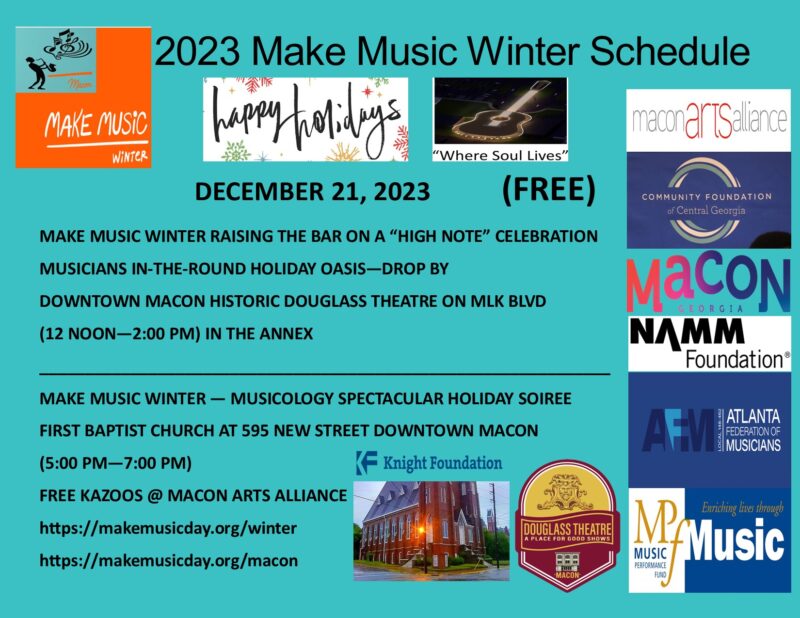 DONATE: MAKE MUSIC MACON (Cash App: $ggstanley777
CONTACT TO VOLUNTEER/PERFORM: makemusicdaymacon@gmail.com
https://www.facebook.com/ampersandguild/videos/1766091420093051
https://www.facebook.com/ampersandguild/videos/1766091420093051/UzpfSTcwOTIzMzg3NDoxMDE1NjU1ODA4ODA4Mzg3NQ/
Making Music Winter: How one woman is spreading holiday joy through song
https://wgxa.tv/news/local/philanthropy-with-flair-macon-woman-spreads-christmas-spirit-singing-to-homeless
Make Music Day Peachy Beachy Downtown Boogie in Cotton Avenue Plaza
Dillard's Department Store – The Shoppes at River Crossing @ 1:00p – 4:00p
Tubman Museum (Drumroll and Music Making @ 3:30p – 5:00p
Make Music Day "Open Mic" at the Douglass Theatre @ 6:30p – 8:00p
Make Music Day Free Guitar Lessons at 'The Guitar Center' at 7:00p – 8:30p by appts. only
DONATE:  MAKE MUSIC – MACON (Cash App:  $ggstanley777)
"If You See Something Wrong, Not Right, Not Fair, Not Just – DO SOMETHING."
"Lift Your Head Up High in Faith and Love, Not Hate – BE THE CHANGE."
MAKE MUSIC WINTER MACON 'HIGH NOTE' SOCIETY MUSIC DECEMBER 21, 2023 AT THE DOUGLASS THEATRE ON MLK AND FIRST BAPTIST CHURCH AT 595 NEW STREET
Visit Macon
https://knightfoundation.org/communities/macon/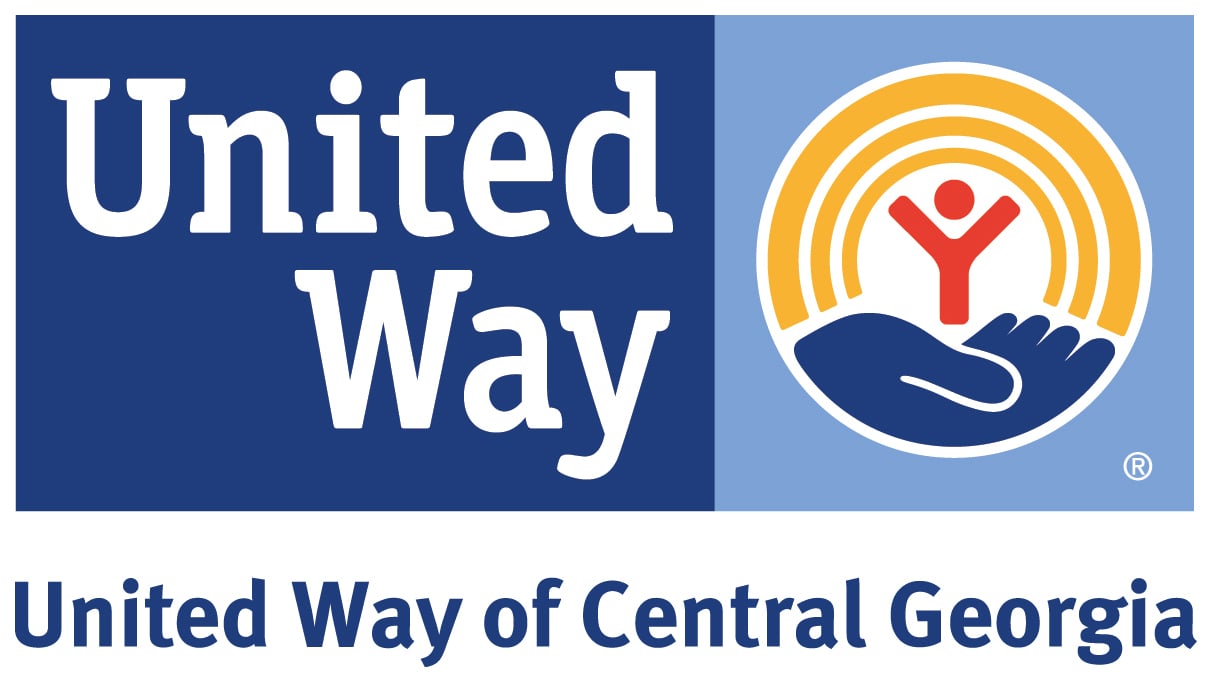 FIRST BAPTIST CHURCH, MACON, GA
CENTER HILL BAPTIST CHURCH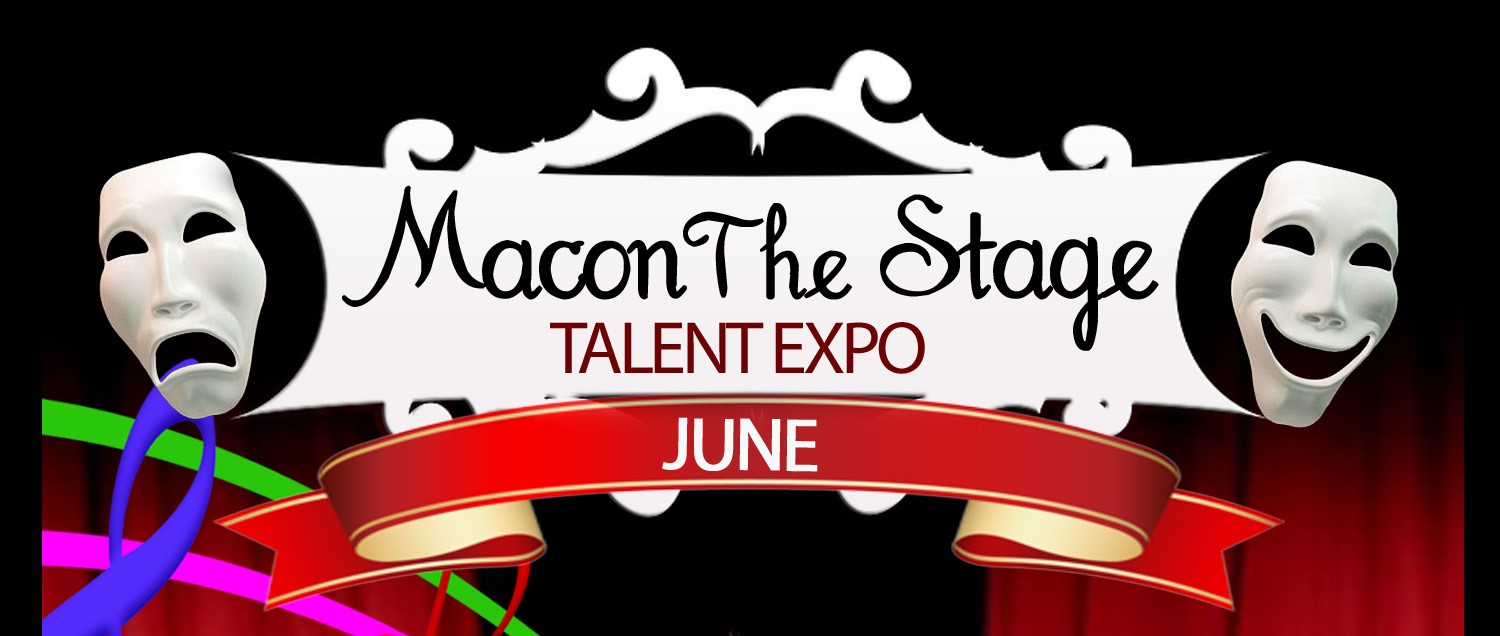 CONNECT, PARTICIPATE AND PERFORM!
CONTACT:  makemusicdaymacon@gmail.com
GLORIA STANLEY – FOUNDER/MAKE MUSIC DAY MACON – (INAUGURAL JUNE 21, 2017)
ATTORNEY ROY MILLER – AMBASSADOR OF MAKE MUSIC DAY MACON