Schedule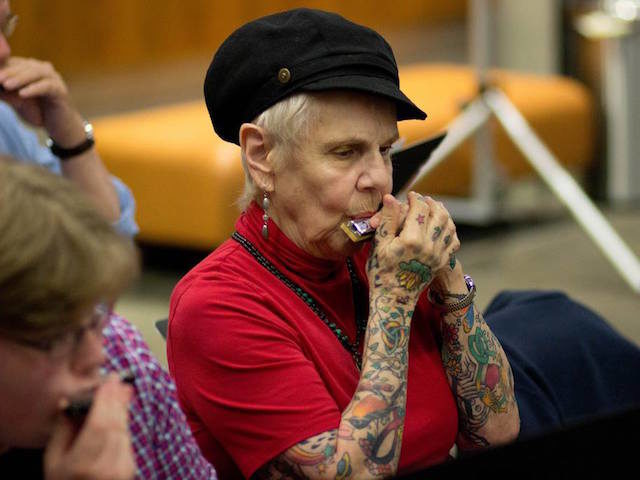 Mass Appeal, part of Make Music Day, brings together thousands of musicians - of all levels and ages - to make music in large, single-instrument groups. The following free events, open to all, will take place on June 21, 2022.
Make Music Cincinnati
Harmonica Mass Appeal
Fountain Square is in the middle of Cincinnati's largest businesses downtown. During the lunch hour, Fountain Square is hosting food trucks (from 11:00-1:30PM). The harmonica mass appeal is sandwiched in between two interactive bands. Participants will learn a piece and then play it together with the band!
When: 12:00 PM - 12:30 PM
Where:Fountain Square, Downtown Cincinnati
Event Leader:Brandon Voorhees
Contact Email: brandon@makemusiccincy.org