Schedule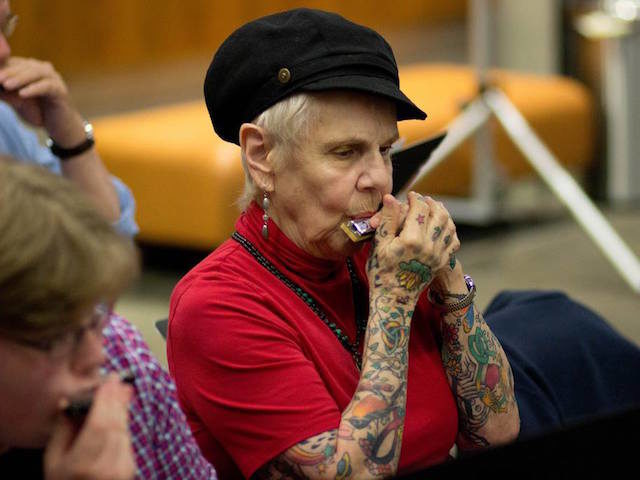 Mass Appeal, part of Make Music Day, brings together thousands of musicians - of all levels and ages - to make music in large, single-instrument groups. The following free events, open to all, will take place on June 21, 2021.
Make Music Durham
Harmonica and Blues Jam
Harmonica learning for all levels, even beginners. Free Hohner Bluesband harmonicas for first 50 folks!
Followed by a blues jam from 7-8pm!
When: 06:00 PM - 08:00 PM
Where:Durham Central Park Lawn, 505 Foster Street, Durham
Event Leader:Todd Parrott
Contact Email: durham@makemusicday.org