Schedule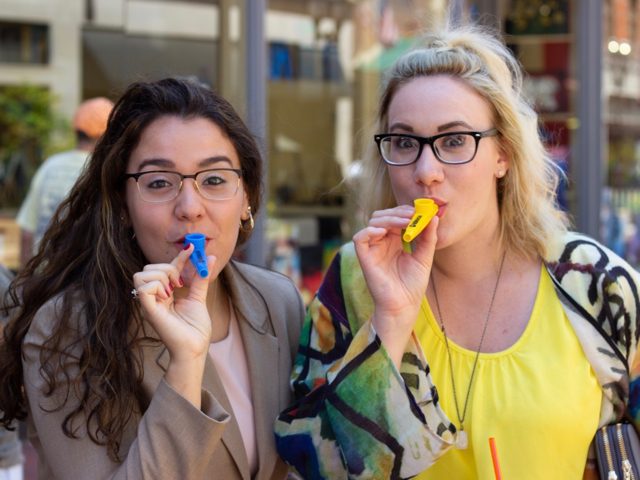 Mass Appeal, part of Make Music Day, brings together thousands of musicians - of all levels and ages - to make music in large, single-instrument groups. The following free events, open to all, will take place on June 21, 2021.
Make Music Hartford
Kazoo Parade
When was the last time you gathered with dozens of strangers to play the kazoo? Chion Wolf returns to Pratt Street with the Make Music Hartford Kazoo Parade on June 21st.
How can you participate?Free kazoos will be handed out to the first 100 people who attend! Come down to Pratt Street, grab a kazoo, and hum a tune with us. Afterwards, bring the kazoo back to the office or back home and keep the music going! Anyone is welcome to participate.
When: 01:00 PM - 01:30 PM
Where:Pratt Street, Hartford, CT
Event Leader:Chion Wolf
Contact Email: ARoy@letsgoarts.org