Schedule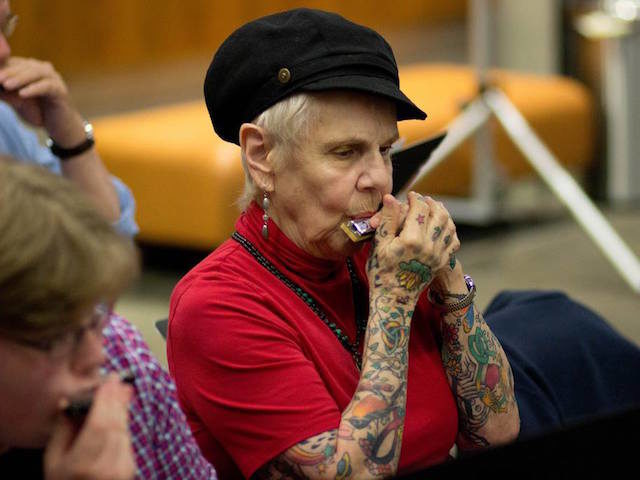 Mass Appeal, part of Make Music Day, brings together thousands of musicians - of all levels and ages - to make music in large, single-instrument groups. The following free events, open to all, will take place on June 21, 2022.
Make Music Houston
Harmonica Jam Session
The Harmonica Jam Session will take place in Arts District Houston during the Live Jazz Jam at Cafeza on Monday June 21st from 7:00pm - Midnight. The Harmonica Jam Session will be in honor of Texas Johnny Boy - a Houston bluesician, bandleader, harmonica, flute and saxophone player who died in late 2020. Johnny lived in Arts District Houston and was the first musician to play at Cafeza.
When: 07:00 PM - 12:00 AM
Where:Cafeza, 1720 Houston Ave, Houston, TX 77007
Event Leader:Marci Dallas & Ryan Hazen
Contact Email: marci@fresharts.org