Schedule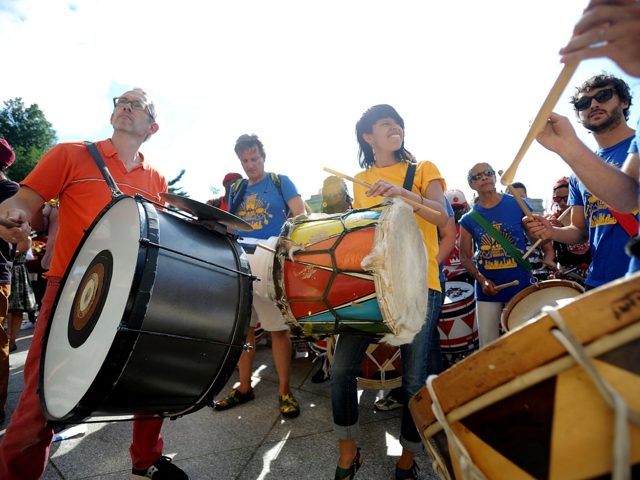 Mass Appeal, part of Make Music Day, brings together thousands of musicians - of all levels and ages - to make music in large, single-instrument groups. The following free events, open to all, will take place on June 21, 2022.
Make Music Kansas City MO
Urban Bucket Brigade with Jaisson Taylor
Bring the family for a fun outdoor drumming workshop! Jaisson Taylor brings this interactive and fun drumming workshop from the streets to your students. Using recycled buckets and a rhythm, students will learn about the role of music in various cultures and how those cultures influence what you hear in the music of the streets today.
When: 02:30 PM - 03:30 PM
Where:Mill Creek Park at the Country Club Plaza area in Kansas City, MO
Event Leader: Jaisson Taylor
Contact Email: nancy@rcwilliamsco.com