Schedule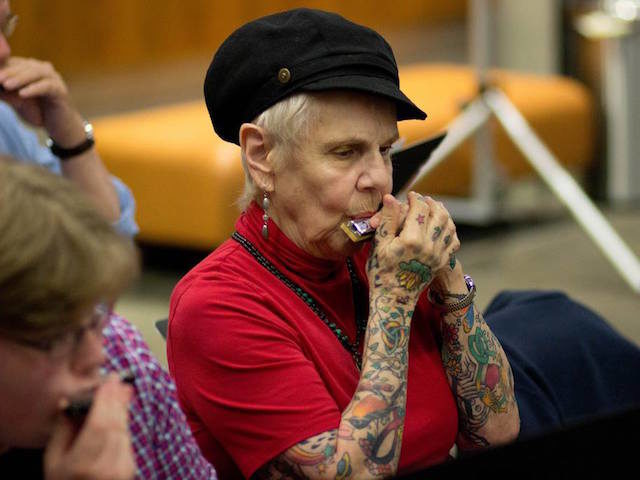 Mass Appeal, part of Make Music Day, brings together thousands of musicians - of all levels and ages - to make music in large, single-instrument groups. The following free events, open to all, will take place on June 21, 2021.
Make Music Long Beach
The Old Hims
Trio led by Jim Worsham, co-instructor for the OLLI Harmonica Classes, CSULB. The event will showcase the development of intermediate harmonica class students enrolled in the Osher Lifelong Learning Institute (OLLI), CSULB. The students have been working on both straight and cross harp techniques, creating harmonica melody interpretations, as well as blues licks and riffs, on covers as well as original music. There will be interface with spectators, and encouragement to pick up and learn harmonica. The issued harmonicas from Hohner are distributed to the spectators through a variety of interfaces, ie. easy quizzes, introduction to the instrument, etc.
When: 03:00 PM - 04:00 PM
Where:O Gourmet French Bakery, 4621 E 2nd St., Long Beach, CA 90803
Event Leader:Jim Worsham
Contact Email: banjowithmarco@gmail.com