Schedule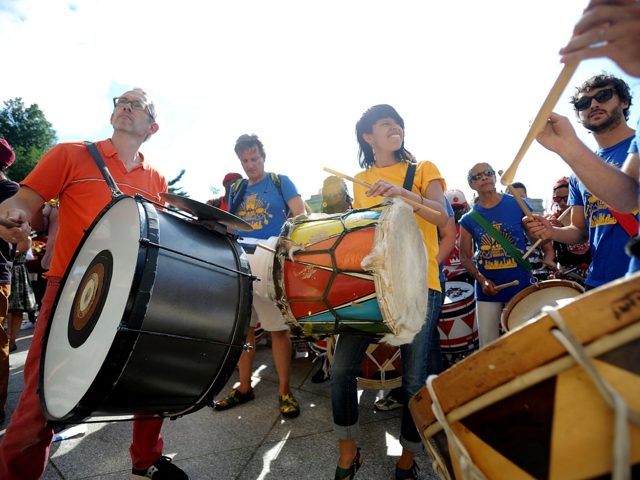 Mass Appeal, part of Make Music Day, brings together thousands of musicians - of all levels and ages - to make music in large, single-instrument groups. The following free events, open to all, will take place on June 21, 2022.
Make Music Madison WI
Angela Puerta
Angela Puerta is a six-time MAMA award winner and Best of Madison 2019 and 2020 Latin Artist bronze and silver star. She is a Colombian singer-songwriter and guitarist based in Madison, Wisconsin. Angela defines her music as eclectic since it is a reflection of the different cultures she has been exposed to. Her main music influence is Alternative Rock, Rock en Español, Pop, Reggae, Colombian folklore and other Latin American rhythms. For her Make Music Day performances, she will include 3 songs designed for audience interaction and encourage members of the public to play along with her using the hand percussion instruments.
When: 05:00 PM - 09:00 PM
Where:Giant Jones Brewing, Madison
Event Leader:Angela Puerta
Contact Email: director@makemusicmadison.org