Schedule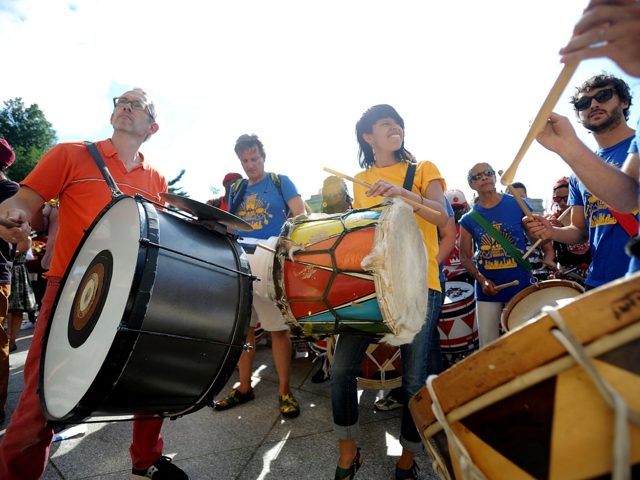 Mass Appeal, part of Make Music Day, brings together thousands of musicians - of all levels and ages - to make music in large, single-instrument groups. The following free events, open to all, will take place on June 21, 2021.
Make Music Nashville
Night Market Marimba Jam
Join Make Music Nashville, Alteryx, and Music for Good from 7-8pm as we jam together as a group on one-of-a-kind single-note marimbas (BamBooms) during NFM's Night Market! An on-site instructor will guide participants on how to use these unique instruments, and everyone who participates gets to take an instrument home for free!
When: 07:00 PM - 08:00 PM
Where:Nashville Farmers' Market
Contact Email: matt@makemusicnashville.org