Schedule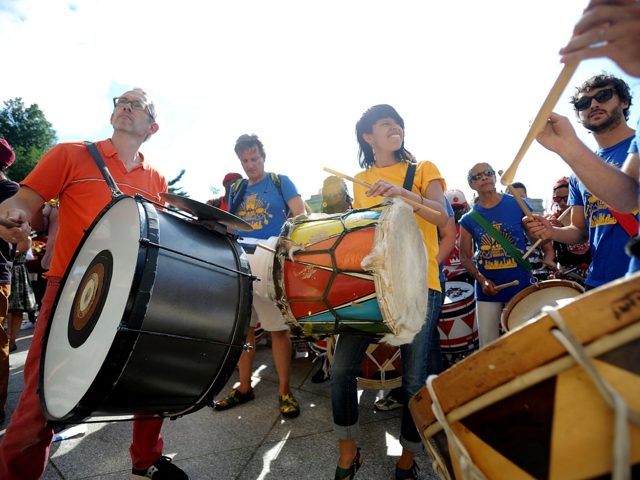 Mass Appeal, part of Make Music Day, brings together thousands of musicians - of all levels and ages - to make music in large, single-instrument groups. The following free events, open to all, will take place on June 21, 2021.
Make Music Nicholasville KY
Drum Circle
Renown percussionist, Tripp Bratton, will lead an all-ages drum circle. Handmade djembes and bucket drums with sticks will be provided so that up to 35 people will be able to play at once. If you have your own drum, feel free to bring it! If people are waiting to play, we will rotate new drummers into the circle every 15 minutes. Tripp will teach simple rhythms and talk a bit about djembes and African drumming. All are welcome.
When: 05:30 PM - 06:30 PM
Where:Rock Fence Park, Nicholasville
Event Leader:Tripp Bratton
Contact Email: Dpowell@jesspublib.org