Schedule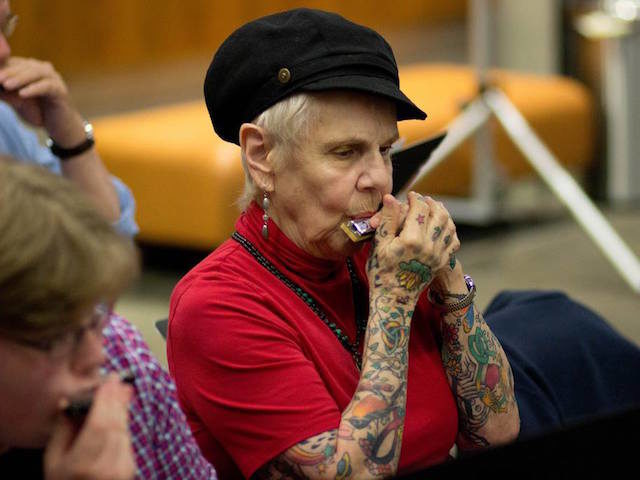 Mass Appeal, part of Make Music Day, brings together thousands of musicians - of all levels and ages - to make music in large, single-instrument groups. The following free events, open to all, will take place on June 21, 2022.
Make Music Nicholasville
Make Music Day Grab and Go
In this COVID-19 environment, the harmonicas will be packaged with some instructional pictures and a song. The idea is as people enter or leave the library, they can grab one harmonica package and go learn to play at home with what is provided (a link to harmonica lessons taking place on MMD will be included).
When: 10:00 AM - 07:00 PM
Where:Public Library, Nicholasville, KY
Event Leader:David Powell
Contact Email: dpowell@jesspublib.org