Schedule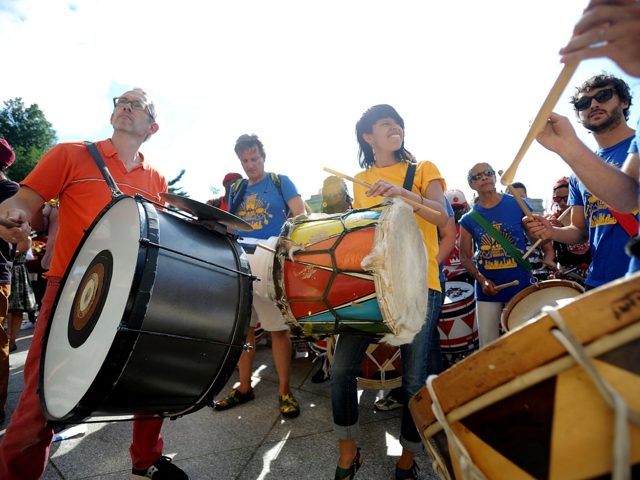 Mass Appeal, part of Make Music Day, brings together thousands of musicians - of all levels and ages - to make music in large, single-instrument groups. The following free events, open to all, will take place on June 21, 2022.
Make Music Philadelphia
Drum Circle & Bucket Drum Circle
We are planning to split the kit amongst two events because each already has some supplies. Jared Loss from Rockdale Music is doing a Sunset Bucket Drumming event outside at the Rockdale Music in Aston, Pennsylvania about 10 miles south of Center City Philly. Ami Yares from BuildABridge International is a Philly based non-profit that will be holding a drum circle in a Philadelphia neighborhood. Ami regular works with underserved kids in Philadelphia communities and is working to select teh best location for this event. Both Jared and Ami have some drum/percussion supplies so we/Make Music Philly wanted to split the kit between them. Both events will be registered on the Make Music Philly website in the next few weeks and included on our Make Music Philly press releases.

Where:Philadelphia neighborhood & Rockdale Music, Aston PA
Event Leader:Jared Loss and Ami Yares
Contact Email: vincent@keepmusicalive.org