Schedule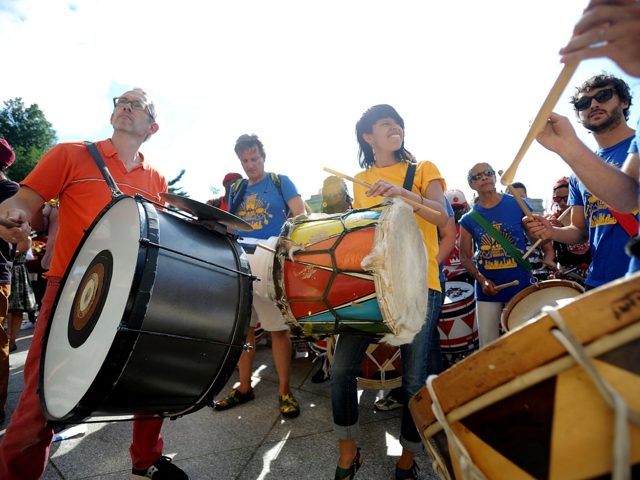 Mass Appeal, part of Make Music Day, brings together thousands of musicians - of all levels and ages - to make music in large, single-instrument groups. The following free events, open to all, will take place on June 21, 2022.
Make Music Portland ME
Bucket Drumming Circle
How do those amazing street drummers make music with just a five-gallon bucket? Learn the basics of the boom boom bap with Chris Marro! We provide the sticks and buckets. You bring the rhythm! Chris is the co-founder and co-owner of Midcoast School of Music and is currently the Director of Percussion at Cape Elizabeth school department. He holds a B.A. from the University of Southern Maine and has taught thousands of students over his fifteen years as a music educator. We will be implementing COVID-19 safety steps including social distancing and sanitizing in between uses. Masks are encouraged in any instance where social distancing cannot be observed.
When: 02:00 PM - 03:00 PM
Where:Lobsterman Park, 1 Temple Street, Portland, ME 04101
Event Leader:Chris Marro
Contact Email: cltanous@gmail.com