Schedule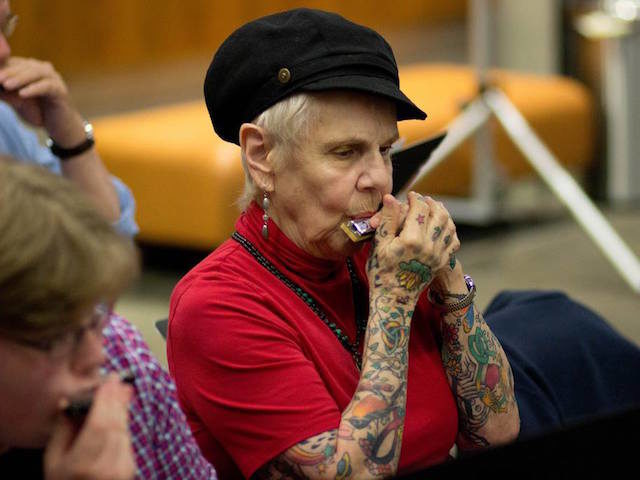 Mass Appeal, part of Make Music Day, brings together thousands of musicians - of all levels and ages - to make music in large, single-instrument groups. The following free events, open to all, will take place on June 21, 2021.
Make Music Portland ME
Harmonica Lessons
Thanks to Hohner, we will have 100 harmonicas on hand to give out to anyone who wants to give it a go at playing. Local musician Aaron Seglin will join us to give free lessons, or just come by and jam out with us.
When: 11:00 AM - 12:00 PM
Where:Tommy's Park, 185 Middle Street, Portland ME
Event Leader:Aaron Seglin
Contact Email: holler@makemusicportland.org