Schedule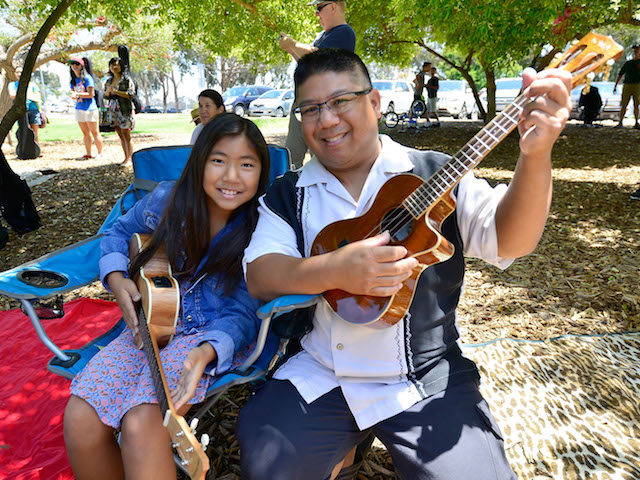 Mass Appeal, part of Make Music Day, brings together thousands of musicians - of all levels and ages - to make music in large, single-instrument groups. The following free events, open to all, will take place on June 21, 2021.
Make Music Portland ME
Intro to Ukulele
Want to learn how to play a ukulele, the funnest instrument around? For all ages. After ten minutes, you'll be strumming and singing your first song. By the end of the hour, you very well may know five chords (four of which can be played using only ONE finger!) and be able to play three songs. And then you'll know your way around a ukulele so you can learn to play even more songs on your own. If you don't have a ukulele, we'll have one of 25 you can use. You don't need to know anything about music theory. All you do need is an interest in learning how to make your own music on a ukulele, the funnest instrument around.
About Ukuleles Heal the World
Ukuleles Heal The World is a non-profit grassroots effort by lovers of ukuleles to share the power of the ukulele to spread smiles, enhance self-confidence, and promote peace; and in those ways and many more help to heal the world. It accomplishes its mission by leading free Ukulele Camps for people of all ages.
When: 04:00 PM - 05:00 PM
Where:Lincoln Park, Congress Street, Portland, ME
Event Leader:Lee Urban of Ukuleles Heal the World
Contact Email: cltanous@gmail.com