Schedule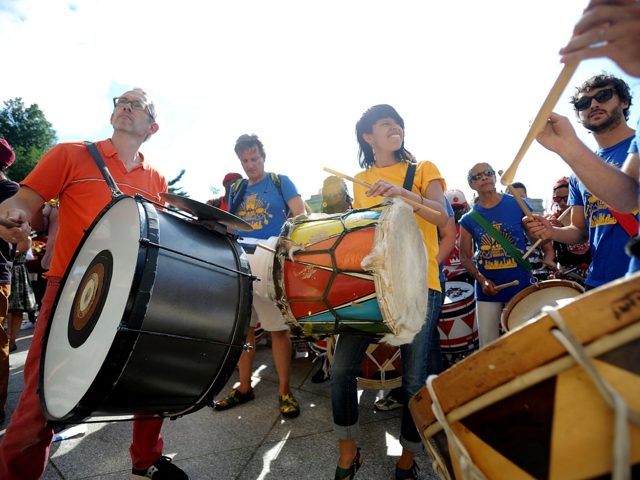 Mass Appeal, part of Make Music Day, brings together thousands of musicians - of all levels and ages - to make music in large, single-instrument groups. The following free events, open to all, will take place on June 21, 2021.
Make Music Ridgefield
Gong and Drum Circle
Rick and Cynthia Quintanal will lead a free flowing drum circle after the sounding of a gong for This Moment In Time. Bring your drums, bongos or buckets and join in on the drumming!
When: 11:30 AM - 12:00 PM
Where:Ballard Park
Event Leader:Rick & Cynthia Quintanal
Contact Email: mjaxen@gmail.com