Schedule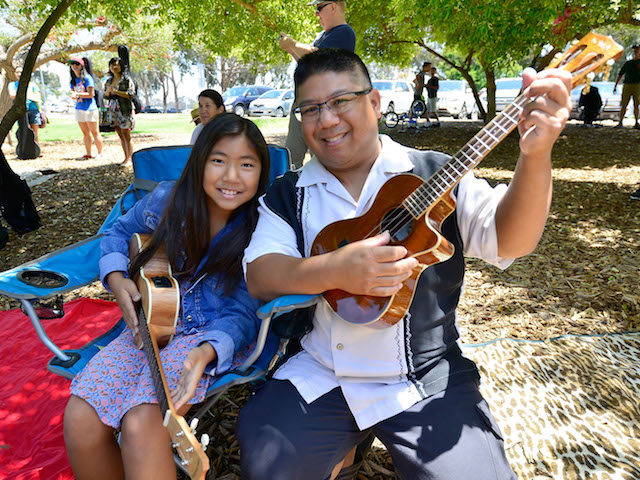 Mass Appeal, part of Make Music Day, brings together thousands of musicians - of all levels and ages - to make music in large, single-instrument groups. The following free events, open to all, will take place on June 21, 2021.
Make Music San Diego
San Diego Music Studio Uke Jam
San Diego Music Studio is proud to present its 4th annual Make Music Day fundraiser and ukulele jam session at Wild Barrel Brewing Company in San Marcos, California! All proceeds raised at this year's event will go towards supporting the music education program at Discovery Elementary School. From 5 PM to 7 PM, we will be raffling off a Fender banjo, Fender electric guitar, Fender classical guitar, and Kala merchandise (including a ukulele). Wild Barrel Brewing Company has generously offered to donate $1 per pint sold during our two-hour event towards the school. So stop by with your instrument, grab a drink, and celebrate making music!
When: 05:00 PM - 06:00 PM
Where:Wild Barrel Brewing Company, 692 Rancheros Drive, San Marcos, CA
Contact Email: kdeverell@sandiegomusicstudio.com