Schedule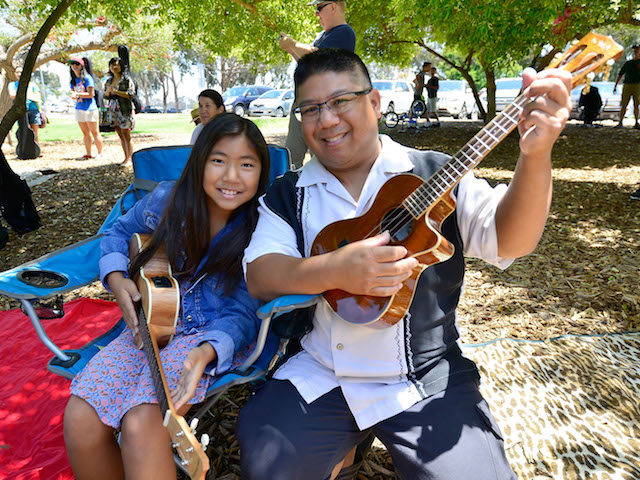 Mass Appeal, part of Make Music Day, brings together thousands of musicians - of all levels and ages - to make music in large, single-instrument groups. The following free events, open to all, will take place on June 21, 2022.
Make Music San Marcos CA
Ukulele Mass Appeal
People of all ages are invited to come and play/perform ukulele in an open mic setting at our local community coffeeshop. Prizes will be raffled. Performers will earn tips and all proceeds from the tips and raffle will be donated to a local school music program.
When: 04:00 PM - 06:00 PM
Where:1080 W. San Marcos Blvd, San Marcos, CA 92078
Event Leader:Kimberly Deverell, Old California Coffee House
Contact Email: kdeverell@sandiegomusicstudio.com