Schedule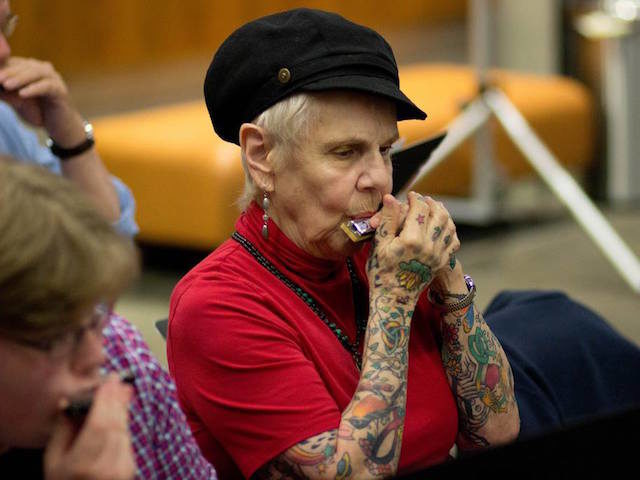 Mass Appeal, part of Make Music Day, brings together thousands of musicians - of all levels and ages - to make music in large, single-instrument groups. The following free events, open to all, will take place on June 21, 2021.
Make Music St Louis
Harmonica Jam Session
Musicians of all ages and skill levels are invited to receive a FREE Hohner harmonica with participation in a Make Music Day STL play along instructional event with a member of Gateway Harmonica Club Mark Olesnicki.
When: 05:00 PM - 05:40 PM
Where:Market Plaza, Delmar Loop, St Louis, MO
Event Leader:Mark Olenicki
Contact Email: nika@makemusicstl.org