Schedule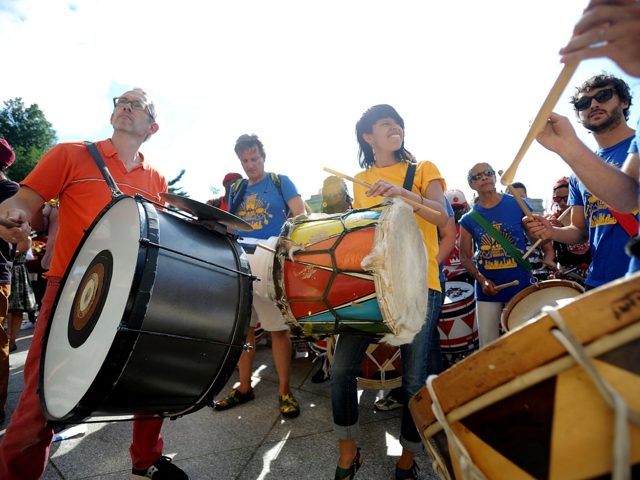 Mass Appeal, part of Make Music Day, brings together thousands of musicians - of all levels and ages - to make music in large, single-instrument groups. The following free events, open to all, will take place on June 21, 2022.
Make Music Stratford CT
Everything Is A Drum – More Than Just a Drum Circle
Percussionist Terry Hopper will lead a workshop in drumming, using all kinds of objects! Terry will provide some instruments, but encourages people to bring their own. In addition to the usual drums and percussion, stretch your imagination a little by bringing kitchen implements, toys, homemade instruments. The crazier the better! All levels of experience are welcome, from complete beginners to the more experienced musician.
When: 06:00 PM - 07:00 PM
Where:Shakespeare Park, Stratford, CT
Event Leader: Terry Hopper
Contact Email: colinhealy1000@gmail.com