Schedule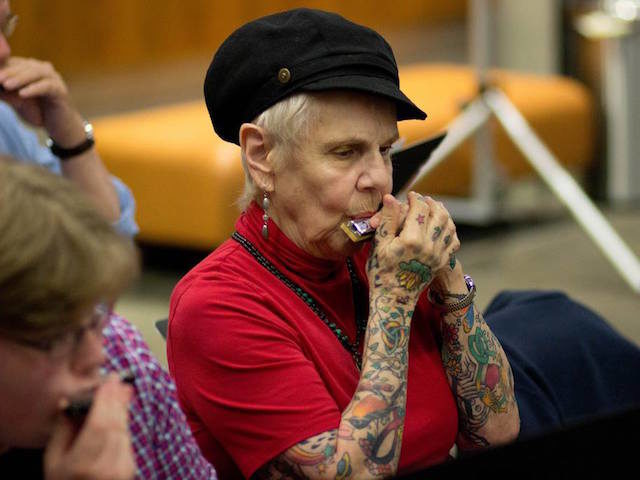 Mass Appeal, part of Make Music Day, brings together thousands of musicians - of all levels and ages - to make music in large, single-instrument groups. The following free events, open to all, will take place on June 21, 2022.
Make Music Tucson
Blues Harmonica with Mustang Johnny
John Hurbon will be hosting 2 mass appeal events back to back with Harmonica lessons and a group ukulele class where all participants will learn 3 easy fun songs for a group jam session or they can sign up for one of the open Mic slots happening all day...
When: 01:00 PM - 03:00 PM
Where: L&M Music Center, 4915 E Speedway
Event Leader:Mustang Johnny Hurbon
Contact Email: makemusictucson@gmail.com