Schedule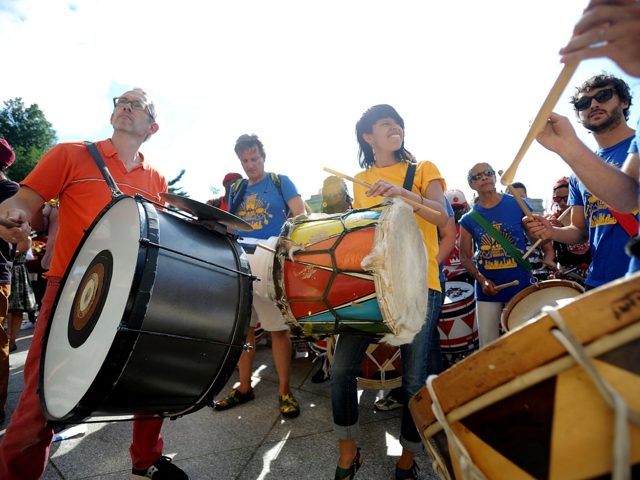 Mass Appeal, part of Make Music Day, brings together thousands of musicians - of all levels and ages - to make music in large, single-instrument groups. The following free events, open to all, will take place on June 21, 2022.
Make Music West Haven CT
Bucket Drumming at West Haven Library
The West Haven Public Library has agreed to serve as a collection site for the public to drop off clean, empty containers such as 5-gallon buckets, coffee cans, oatmeal cartons, and small bottles for the occasion. We will take these to the West Haven Child Development Center, an organization that has decided to make Drumming their Annual Theme, honoring the Drum as a metaphor for effective communication and collaboration. In 2 preparatory workshops, local drummer Moises Vazquez will work with the children to experiment with, decorate and, in some cases, fill these containers with beans or rice to create contrasting musical effects. Members of a local Fathers Group will assist. On June 21st, each child will go home with a decorated shaker, to meet up with us and their families at the Make Music West Haven Day event. The larger assemblage of instruments will be transported to the site for a Percussion Kick-off at 5:15pm. 
When: 05:15 PM - 08:00 PM
Where: West Haven Library parking lot, West Haven CT
Event Leader: Elinor Slomba
Contact Email: artswestct@gmail.com