Schedule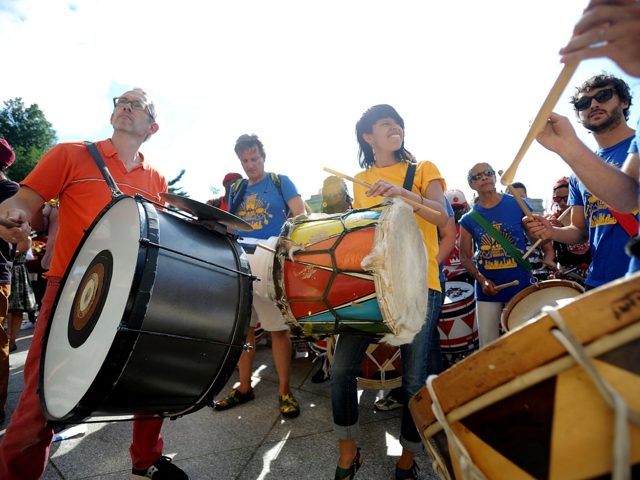 Mass Appeal, part of Make Music Day, brings together thousands of musicians - of all levels and ages - to make music in large, single-instrument groups. The following free events, open to all, will take place on June 21, 2022.
Make Music Yonkers NY
Drummin' & Strummin' Storytime!
Hosted by our Riverfront branch, this interactive event will have our younger readers and music makers play a leading role as part of a musical tale! Experienced teaching artists Carla and Jim Keyes (still to be confirmed) will have kids and their caregivers making music using hand percussion contributed by MMD.
When: 11:00 AM - 12:00 PM
Where:Riverfront Branch, Yonkers PL
Event Leader:Shauna Porteus
Contact Email: Sporteus@wlsmail.com