Schedule
Flowerpot Music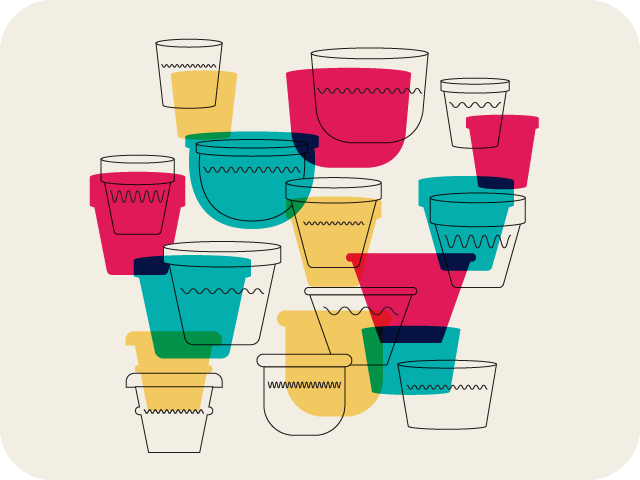 Music on June 21 can come from anyone, anywhere, and anything – even flowerpots.
Flowerpot Music, written by celebrated composer Elliot Cole and directed by percussionist Peter Ferry, is a composition for an unlikely but beautiful percussion instrument – the flowerpot! Join a group and create outdoor soundscapes through easy-to-learn games, appropriate for musicians and non-musicians alike.
On June 21st, groups around the world will assemble in parks, fields and public squares, with safe social distance, to learn and then premiere the piece, specially composed for Make Music Day. Full event details will be listed on this page!
Interested in leading a performance in your community? Email jonah@makemusicday.org!


Balter Mallets for Flowerpot Music generously provided by:

2020: A Look Back
In 2020, when the original plans for the premiere were upended by the COVID-19 pandemic, Cole and Ferry created a special online version of the composition. Performances by over two dozen groups from around the United States were live-streamed continuously for 9 hours on June 21st. Here's a glimpse of the performance!
Elliot Cole, Composer

Elliot Cole is a composer and "charismatic contemporary bard" (New York Times) whose music "evokes sparkling icicles of sound" (Rolling Stone). He has performed his music with Grammy winners Roomful of Teeth, Grammy nominees A Far Cry and Metropolis Ensemble, as well as Alkemie Early Music Ensemble, Projeto Arcomusical, the Lucerne Festival Academy, and as a member of the book-club-band Oracle Hysterical. His percussion music has been performed by over 250 percussion ensembles all over the world. He is on faculty at The New School and Juilliard Evening Division, and also runs a music school for incarcerated men at Sing Sing Correctional Facility in Ossining, NY.
Peter Ferry, Artistic Director

Acclaimed as "the ingenious percussionist Peter Ferry," (Chicago Sun-Times), Peter Ferry is a young American percussion soloist re-imagining classical performances around the world through contemporary repertoire projects and innovative artistic collaborations. Ferry has been a guest artist at dozens of universities as well as the Zeltsman Marimba Festival in New Brunswick, NJ, and has stepped in as a guest percussionist with acclaimed ensembles Alarm Will Sound, Third Coast Percussion, Ensemble Dal Niente, and Eighth Blackbird. With Alarm Will Sound, Ferry serves as the Assistant Director of Artistic Planning, envisioning and managing the artistic activities of one of the world's leading contemporary music ensembles.