Schedule
MixMash Studios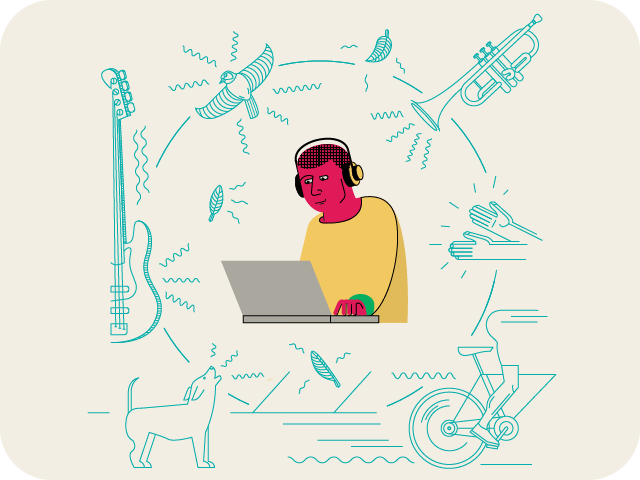 MixMash Studios brings together music makers and sound samplers from across the globe to create new and imaginative compositions. Whether you are a musician or not, send in a short sound sample to contribute by clicking the button above!
Building on several previous Make Music Day projects – Street Studio Cities, Bedroom Studios, and Lockdown Sound Challenge – MixMash Studios invites people around the world to contribute samples until June 20, 2021. Send in short recordings of bass lines, barking dogs, vocals, machine noises, or anything else you find intriguing!
Then, on Make Music Day, producers will have 24 hours to create an original piece of music using only the samples provided, and nothing more. Some producers will take on the additional challenge – and glory – of livestreaming their production process and creating a finished track in just one hour!
All participants are encouraged to share short videos on social media of them creating samples or work in progress on their tracks using the hashtags #mixmashstudios and #makemusicday.
MixMash Studios is a collaboration between the Make Music Alliance, Make Music Day UK, and Make Music Lagos (Nigeria).
MixMash Studios Producers 2021
A look back to Bedroom Studios (2020)

Screenshots from Bedroom Studios (2020):
Lockdown Sound Challenge (2020)