9:00 PM EDT (6:00 PM PDT)

: Psychology of a DJ
BChang [IG] [YT] [SITE]

Get into the mind of a DJ. There's more to it than just playing tracks. What song should you play next? What will get the dance floor going? A successful DJ knows a little about human psychology, culture, social dynamics, hardware, in addition to a librarian's knowledge of dance music.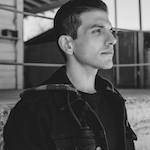 11:00 PM EDT (8:00 PM PDT)

: Creating a 16 Bar Loop Techno Track
Resonance [FB] [IG] [SP]

This will be an in-depth and fast paced lesson showing you tips and tricks on how to start a techno track. I will show you the basic do's and don'ts of making techno.

The lesson will include:
Kick Drum
Percussion/Additional Drums
Atmosphere/Drone
Melody
Bass Line
Ear Candy