Schedule
Young Composers Contest 2021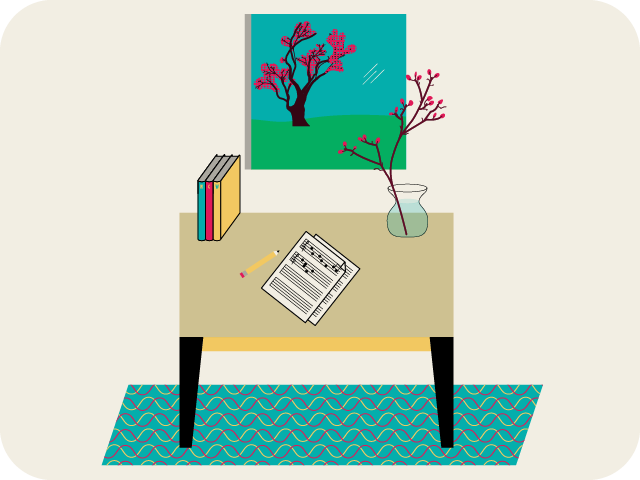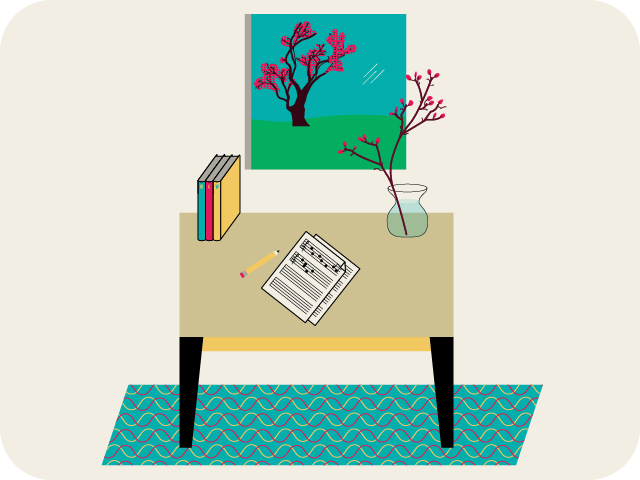 In the spring of 2021 the Make Music Alliance offered its second annual composition contest for composers aged 13-21.
In commemoration of the 100th anniversary of the Tulsa Race Massacre of May 31 – June 1, 1921, young composers were invited to write a song for an overdubbed, a cappella baritone singer, using text from a first-hand account of the massacre by B.C. Franklin. A panel of distinguished judges, including composers Hiroya Miura and Trevor Weston, composer/conductor Francisco Núñez, and soprano Talise Trevigne, selected 3 winning pieces, and one honorable mention.
Congratulations to the winners!
Winning Composers (listed alphabetically):
Alisha Heng
Isaac Pagano-Toub
Gavin Tomasco
Honorable Mention:
Philomena Nesci
Winning composers will also receive a free copy of Finale music notation software, courtesy of Make Music Inc.
Contest Entry Details
Judges
Baritone Christopher Herbert
Text: The Tulsa Race Riot and Three of its Victims
Archive: Winning Pieces from 2020 Young Composers Contest
Prizes generously provided by Finale:
Contest Entry Details
The Contest is open to applicants between 13-21 years old at the time of entry.
Entries can be created in any notation software. (If you wish to use Finale, it is available for a free 30 day trial.) Contestants must submit both PDF and MusicXML files of their composition.
All submissions are due by 11:59pm EST on Monday, May 31, 2021, emailed to youngcomposers@makemusicday.org.
All licensing rights to pieces submitted will remain with each composer.
Compositions must be written for a cappella baritone(s). You may choose to write for a single unaccompanied voice, or for up to six baritone voices. (If your piece is selected and recorded for Make Music Day, all of the voices will be recorded by the same singer and overdubbed together.) Our singer's vocal range is G2 to E4 in chest voice, F4 to C5 in falsetto. Please write mainly in the middle of the range. Do not write extensively at either extreme. Please do not hang out on E4 for extended periods of time unless you want it very loud or very soft.
Compositions must use excerpts from the text of the B.C. Franklin's document "The Tulsa Race Riot and Three of its Victims". No other text may be used. Some suggested passages are given below.
Compositions must be no more than three-and-a-half minutes long. Composers may submit no more than one composition each.
There is no fee to apply.
Three winning entries will be selected. Winning composers will receive a free, full copy of Finale music notation software, and will have their pieces recorded and released on Make Music Day.
Judges

Hiroya Miura
Hiroya Miura, a native of Sendai, Japan, has been active as a composer and performer in North America. Acclaimed by Allan Kozinn of New York Times as "acidic and tactile," Miura's compositions explore "the continuous change of balance" amongst traditions, players, instruments, and sound objects. For the 2019-20 season, Miura has composed a micro-opera, Sharaku Unframed, for shamisen player Hidejiro Honjoh and San Francisco's Left Coast Chamber Ensemble, and Galactic Monarchs, a shakuhachi concerto, for John Kaizan Neptune and Prague's BERG Orchestra. He was awarded the Rockefeller Foundation Bellagio Center Arts and Literary Arts residency, la Napoule Art Foundation residency, HB Studio Residency, and Willapa Bay AiR residency, amongst others. He is Associate Professor of Music at Bates College, where he teaches music theory and composition, and directs the college orchestra. He is also Artistic Director of Columbia University's IMJS/Japanese Cultural Heritage Initiatives, and serves on the Advisory Board for the Composers Conference.
Francisco J. Núñez
Francisco J. Núñez, a MacArthur Fellow and Musical America's 2018 Educator of the Year, is a composer, conductor, visionary, leading figure in music education, and the Artistic Director/Founder of the Young People's Chorus of New York (YPC), renowned worldwide for its diversity and artistic excellence. Since he founded YPC in 1988, Mr. Núñez has established recognition among composers of the child's voice as a significant instrument for making music. As a composer himself, Mr. Núñez wrote his first choral work, Misa Pequeña, at age 15, winning early acclaim for seamlessly fusing a wide gamut of cultures and musical idioms. Today, he composes countless compositions and arrangements in all musical formats and styles, from classical to pop, commissioned from him for choirs, orchestras, and solo instruments. Among Mr. Núñez's many awards and honors are an ASCAP Victor Herbert Award and the New York Choral Society's Choral Excellence Award.
Talise Trevigne
American soprano Talise Trevigne begins 2020 with her celebrated portrayal in the title role Porgy and Bess at The Atlanta Opera, her new artistic home. A TAO Company Principal Artist in Season 2020-21, Miss Trevigne sings Nedda I Pagliacci during the season and makes appearances in the company's special events; she joins Cincinnati Symphony for her recital debut in a specially devised program of French repertoire under the baton of Louis Langree, and partners with Donald Runnicles for an Atlanta recital focusing on Mahler before joining Boston Lyric Opera for an exciting new episodic opera series devised for the small screen, curated and directed by James Darrah. Last season's highlights include her return appearance with CBSO for Tippett's A Child of our Time in performances in the UK and Germany conducted by Mirga Gražinytė-Tyla. She made her Lyric Opera of Chicago debut as Kitty Hart (Sister Rose (c)) Dead Man Walking and joined the Metropolitan Opera cast of Porgy & Bess to cover the title role. She was nominated for a 2016 Grammy Award in the category Best Solo Classical CD for her rendition of Christopher Rouse's Kabir Padavali with the Albany Symphony.
Trevor Weston
Trevor Weston's music has been called a "gently syncopated marriage of intellect and feeling." (Detroit Free Press) Weston's honors include the George Ladd Prix de Paris from the University of California, Berkeley, a Goddard Lieberson Fellowship from the American Academy of Arts and Letters, and residencies from the Virginia Center for the Creative Arts and the MacDowell Colony. Weston co-authored with Olly Wilson, chapter 5 in the Cambridge Companion to Duke Ellington, "Duke Ellington as a Cultural Icon" published by Cambridge University Press. Weston's work "Juba for Strings" won the 2019 Sonori/New Orleans Chamber Orchestra Composition Competition. In 2021, he received an Arts and Letters Award in Music from the American Academy of Arts and Letters.

Christopher Herbert

Christopher Dylan Herbert (Baritone)
Christopher Dylan Herbert is a baritone who performs frequently throughout North America, Europe, and Asia. He is a two-time GRAMMY® nominee. He has soloed with The San Francisco Symphony, Boston Symphony, and Chamber Music Society of Lincoln Center, performed with International Contemporary Ensemble and the Choir of Trinity Wall Street, and he regularly presents Winterize – an outdoor adaptation of Winterreise with transistor radios. He frequently develops new opera and concert works, including commissions by Hannah Lash, Gregory Spears, Laura Kaminsky, and Ellen Reid. Dr. Herbert holds a B.A. in Music from Yale University, an M.A. in Middle Eastern Studies from Harvard University, and a D.M.A. in Voice from The Juilliard School. He is the head of the voice program at William Paterson University in New Jersey, and he is the baritone in the critically acclaimed ensemble New York Polyphony. His current research focuses on the music of the eighteenth-century Ephrata Cloister in Pennsylvania.

The Tulsa Race Riot and Three of its Victims
by B.C. Franklin
from the National Museum of African American History and Culture (Smithsonian)
Link to full manuscript
Some excerpts:
I saw the top of stand-pipe hill … lighted up by the blazes that came from the throats of machine guns.

'What? An attack from the air too?' I asked myself. Lurid flames roared and belched and licked their forked tongues in the air. Smoke ascended the sky in thick, black volumes and amid it all, the planes — now a dozen or more in number — still hummed and darted here and there with the agility of natural birds of the air.

During that bloody day, I lived a thousand years…

I thought of the place the preachers call hell and wondered seriously if there was such a mystical place — it appeared, in this surrounding — that the only hell was the hell on this earth…
B.C. Franklin (1879–1960) was an attorney in Tulsa, Oklahoma for 52 years. After surviving the Tulsa Race Massacre of 1921, he led a legal battle against the Tulsa City Council, which passed an ordinance that would have prevented the black people of Tulsa from rebuilding their community. Franklin prevailed before the Oklahoma Supreme Court, and by 1925 Tulsa again had a thriving black business district.