Homepage
From:      Rainier Avenue Radio
Contact:  Tony Benton, RainierAvenueRadio.World@gmail.com
MAKE MUSIC DAY SEATTLE JUNE 21st 2022
Make Music Day Seattle, the annual global celebration of music held on the
summer solstice returns to Seattle this year on June 21 with an exciting,
creative, and diverse lineup of both virtual and in-person music-making
events that will immerse and enthrall participants while spotlighting music's
power to connect, comfort, unite, and uplift. Over 90 U.S. cities will take part in
the live, free daylong celebration, encompassing over 5,000 concerts,
performances, music lessons, jam sessions, and other musical events
nationwide.
Completely different from a traditional music festival, Make Music Day Seattle
celebrates and promotes the natural music maker in all of us, regardless of
age, ethnicity, background or skill level. Make Music Day Seattle is an open
invitation for everyone to make, enjoy, perform, teach, learn and experience
music on the longest day of the year. Due to the pandemic, last year's
celebration was largely virtual.  In-person events will return in 2022.
Launched in France in 1982 as the Fête de la Musique, Make Music Day has
become an international phenomenon, celebrated by hundreds of millions of
people in over 1,000 cities in 120 countries. Make Music Day Seattle is
presented in the U.S. by Rainier Avenue Radio.
Highlights of Make Music Day Seattle 2022 will include:
● LIVE performances – FREE socially distanced performances
throughout the City of Seattle
● Music Lessons – LIVE
● Tiny Marching Bands – Local musicians in groups 0f 3-5, will parade on
the Seattle Waterfront, through Downtown Seattle, South Seattle, and neighborhoods across the city.
● Flowerpot Music — A new collection of pieces by composer Elliot Cole
and directed by percussionist Peter Ferry features an unlikely but
beautiful percussion instrument: the flowerpot. People across the city
will join together safely to debut "Flowerpot Music: Make Music Day
book."
● Junkophonics — Learn how to build and play fun musical instruments
that you create from found objects. Participants can get tips from Bash
the Trash Environmental Arts performers and educators as well as
instrument builder extraordinaire Craig Woodson. Junkophonics
Workshops are being held citywide.
● Mass Appeal — People of all ages and skill levels will join together to make music in
large, single-instrument groups.
● MixMash Studios — Between June 6-20, Seattle musicians are invited
to send in short recordings of bass lines, barking dogs, vocals, machine
noises, or anything else they find intriguing. Then, on June 21, selected
producers will have 24 hours to create an original piece of music using
only those samples provided, and nothing more.
● Music Lesson Marathon — Dozens of master musicians curated by
Dance Music Initiative, Flight Ukuleles, Hohner Harmonicas, Music
Teachers National Association, Nuvo Instruments, and more will offer 12
hours of free, group lessons on a variety of instruments and
across all skill levels. Jump around and experience different
instruments, or binge on 12 hours of your favorite.
● #MySongIsYourSong — Musicians will join in a global song swap where
they'll learn an original song by another artist, and hear theirs covered
in return.
● Window Serenades — Musicians nationwide will continue the new
Make Music Day Seattle tradition of sharing live music with isolated
elderly people. Select nursing homes are partnering to invite solo
musicians to safely serenade residents from outside their windows.
During the worldwide celebration of Make Music Day June 21st 2022, "Make Music Day Seattle", would like to activate every business on the Alaskan Way waterfront for an hour or two between noon and 8:00pm with a busker, duo, group or interactive music opportunity for tourists and waterfront visitors.  Rainier Avenue Radio will be LIVE streaming from pier 62 and other locations across the city of Seattle.  Our primary stream location will be Pier 62.  We will also stream clips from performers at participating businesses on the waterfront.  Our Seattle make Music Day LIVE streams will also be incorporated into the Make Music Day Alliance Worldwide stream.
###
About Make Music Day
Held annually on June 21, Make Music Day is part of the international Fête de la Musique, taking place in over 1,000 cities across 120 countries. The daylong, musical free-for-all celebrates music in all its forms, encouraging people to band together and play in free public concerts. Over 90 U.S. cities will take part in the live, free daylong celebration, encompassing over 5,000 concerts, performances, music lessons, jam sessions, and other musical events nationwide. Make Music Day is presented by the NAMM Foundation and coordinated by the non-profit Make Music Alliance. For more information, please visit www.makemusicday.org/seattle/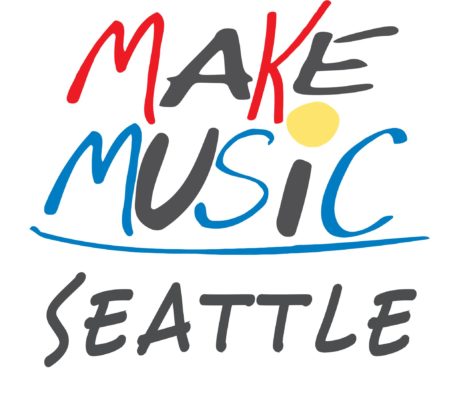 Contact us: If you have any questions about sponsorship or Make Music Day Seattle's Activities:
www.rainieravenueradioworld.com
rainieravenueradio.world@gmail.com
(206) 290-968
Make Music Day is presented by the NAMM Foundation and coordinated by the nonprofit Make Music Alliance. 
Make Music Seattle, a non-profit organization, was created in 2015 to celebrate music in Seattle, the City of Music.
EMAIL Seattle@MakeMusicDay.org
#MusicMatters #MusicforEveryone #Free #AllAges #Public #Music #Seattle #MakeMusicSeattle