Participate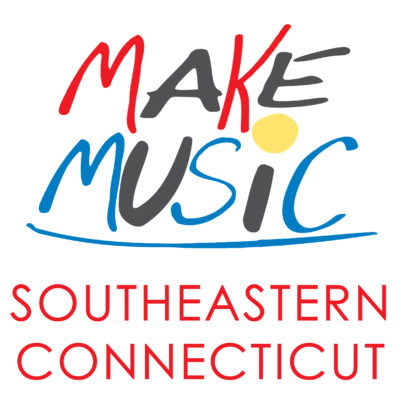 Make Music Southeastern CT is Monday, June 21, 2021!
Make Music Southeastern CT is returning on June 21, 2021, for our region's 4th Annual Make Music Day celebration. This year has a full schedule of in person and virtual performances.
We invite you to join or curate one of the many Make Music Day initiatives that will take place this year in Southeastern CT.
Unlike traditional music festivals, Make Music Southeastern CT is an open invitation for everyone to make music anywhere and everywhere.
Musicians & Host Locations – How Can You Participate?
Make Music Southeastern CT will feature live in-person performances (under the state and local guidelines) and virtual events in 2021 to celebrate the day.
Anyone interested in celebrating Make Music Day by performing or hosting a performance(s) should register with us. Registered performances will be promoted on social media, our website, and via email.
CLICK HERE TO REGISTER  (Now Closed for 2021)
Note: The online performance option appears on Venue profile setup under "Location" – you can select from in-person, online only, or will move online if necessary, and there is a spot to include a livestream link. So performers who are interested in doing a virtual performance can look for venues to match with that have indicated they will have a livestream.
If you are a performer planning your own virtual performance, instead of creating a Performer Profile, you can List an Event and that's where you will also be able to include the "venue" details and add online options.
Make Music Day Southeastern CT Toolkit (Approved Graphics, Logo, etc.)
Featured National Projects
Other projects that are coming back in some form for 2021:
#MySongIsYourSong

was a big success last year, and will return in the same way. Based on chapter input, we'll likely focus on more national collaborations.
Flowerpot Music will likely happen in person this year.
25×12 : Working with various partners to offer more lesson options.
Window Serenades involves playing for residents at nursing homes/long-term care facilities outside of their windows, and is quickly becoming an MMD staple!
Bedroom Studios is returning and will be evolving to get more people involved, and become a larger international collaboration.
Young Composers Contest

will come back.

Track Meet will return as last year.
Bash the Trash will also return as last year.
Check them out on www.MakeMusicDay.org
All Make Music Southeastern CT performances must be free to attend and family-friendly.